Congratulations on landing the interview! Job hunting can be daunting, so getting to this stage is very encouraging.
Now, all you need is some research and a little preparation, and you'll have all you need to confidently stand out at your Facebook Ads Specialist interview.
These 6 interview questions and example answers cover the important parts of any interview:
The icebreaking section
Job-specific questions
Concluding section
Increase your chances of success by reading through them, writing down your answers, and rehearsing them a few times before your interview day.
Question 1: Tell Us About Yourself
This question is frequently used as an icebreaker during the interview and allows the interviewer to get to know you.
A well-structured answer will demonstrate that you are a great fit for the company. Briefly describe your experience, your future goals, and touch on your passions or interests to really leave an impression.
Example Answer:
I began working in digital marketing 3 years ago at a small technology company where I developed a strong interest in Facebook Advertising. Because of my passion for technology and my skills, I plan on opening my agency focusing on paid advertising for small firms in the next 10 years.
Make yourself memorable by tailoring your responses to the company and industry.
Question 2: What Experience Do You Have With Facebook Ads?
Although the practices of a Facebook Ad campaign are quite similar, each industry has its specific requirements. The purpose of this question is for you to demonstrate that you can leverage your experience to succeed in the role.
Tips for answering this question:
Demonstrate your experience in the industry or business you are interviewing for
Show how other skills and knowledge you've gained will be useful to the role
Question 3: What Is the Most Successful Campaign You've Run?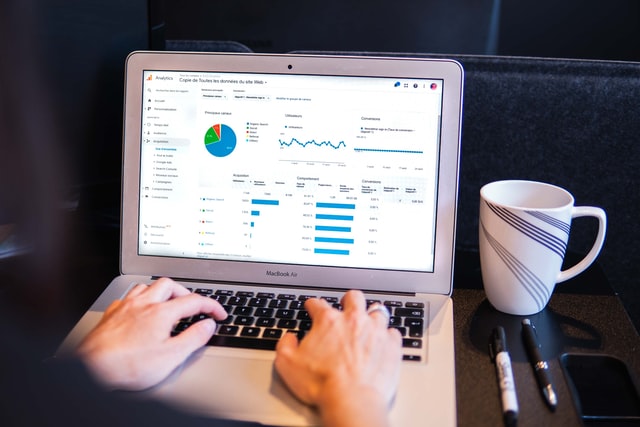 With this question, the recruiters are giving you the chance to blow them away with tangible results that you have produced in your previous work. They are also looking to understand your thought process when designing ads to figure out what you can do for their business.
When asked this question, produce your best work—you can even show them evidence on Facebook Ads Manager if confidentiality is not an issue— in an organized and easy-to-understand manner.
Example Answer:
I worked on a lead generation ad campaign for a small bakery. I conducted keyword research to understand the search intent of the target audience. Using this information, designed graphics and engaging copy for the ad. Over 2 weeks, the ad generated 200 leads.
The point of this question is to showcase your different skills and provide numerical evidence to convince the recruiters of your abilities.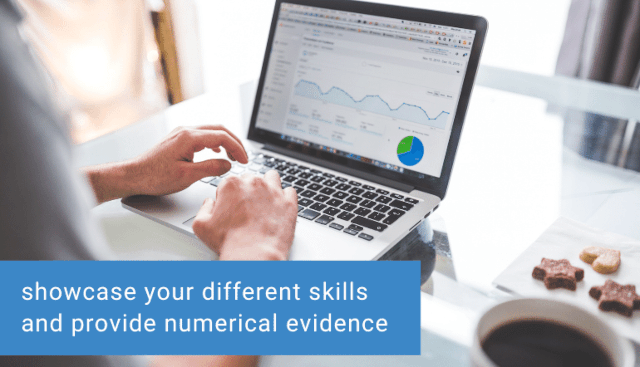 Question 4: How Do You Measure Performance of Facebook Ads?
Facebook advertising is an investment, and the recruiter wants to know that you are capable of analyzing ad performance and making the necessary optimization changes to meet the company's objectives.
Your answers should be arranged in a way that includes some or all of the following points:
How will you implement tracking of ad performance?
What metrics will you be analyzing?
What steps will you take to understand margins and the return on investment (ROI) that will drive sustainable growth?
Example Answer:
I use Facebook Ads Manager and Google Analytics, to track ad performance. I first observe the performance of the desired metrics and then analyze the click-through-rates on the ad. Finally, I analyze conversion rates and using all information gathered, optimize the ad to improve performance.
There is no one clear method of answering.
Organize your answer properly and correctly use key marketing terminology to display your in-depth knowledge.
Watch this video to prepare for when you're asked to go in-depth on how you can improve a Facebook advertising campaign.
Question 5: If We Were to Hire You Today, What Steps Would You Take To Ensure Your Success?
This question is the hiring manager's way of placing the direction of the interview in your hands. This is where you demonstrate in detail your interest in working at the organization by strategically mentioning information you picked up during your research process.
Tips for answering this question:
Show your eagerness to collaborate with your teammates
Mention how you are quick to learn and settle down in your new role
Demonstrate how you will add value to the organization within your first 3 months in the role
Question 6: Do You Have Any Questions for Us?
This is a common question that is asked to analyze how interested you are in the role and how much you've prepared for the interview.
Possible Answers:
Can you tell me about the history of this position in your organization?
What is your definition of failure?
Is there a possibility of the role evolving within the next 6 months? If yes, will the responsibilities change?
Could you tell me a little bit more about the culture of the organization?
How you respond in the questions that you do ask, could be the difference between a pass or a fail

Richard McMunn
The questions you ask should be relevant to the organization, tailored to the interviewer—ideally you have researched the person who will be interviewing you—and organized in order of priority.
4 Differences Between Facebook Ads and Google Ads
Facebook and Google are two highly powerful advertising platforms. As a Facebook Ads Specialist, it's important that you know the differences that make each suitable for different businesses.
The table below looks at 4 differences between Facebook and Google Ads.
| | |
| --- | --- |
| Facebook Ads | Google Ads |
| Advertise to people not looking for your product or service | Advertise to people searching for your product or service |
| Average cost per click is $1.72 | Cost per click is $1–$2 |
| Best for awareness campaigns | Best for lead generation campaigns |
| Favorable for all businesses | Favorable for businesses with high-margins and customer lifetime values |
Go Out There and Land Your Dream Role
To succeed at your Facebook Ad Specialist interview, make sure you answer in a clear, engaging, and informative way.
Engage your recruiters in a friendly manner, demonstrate your interest in joining their company, remember to mention your tangible results, and show your personality occasionally. By doing so, you will make yourself memorable and increase your chances of landing your next dream role.
Best of luck in your interview.
Share on Facebook: