Writing is like art. Nothing is as satisfying as creating good content that engages your audience. Yet, we have to agree that it takes great writing, editing skills, and passion to create exceptional content. This is where editing jobs come into play.
Copy editing and proofreading are part and parcel of the skill to sculpt a perfect piece of art. They go beyond spelling and grammar checks.
Editing encompasses rewriting a copywriter's text, verifying the context of the text, and providing a well-finished piece of craft.
Often a copy editor has to proofread an average of 2000 words per hour. This goes to show how essential editing is to the writer's community. However, you can find a job without editing experience with a few tips and tricks.
Are you ready to upgrade your resume and become a contract or freelance editor? Well, we don't have to convince you because you're already here. And as luck would have it, you're in the right place.
Let's get started!
How to Find an Editing Job
Myriads of websites are helping connect job seekers to potential employers. With the right site at hand, you reduce the days of stressful job hunting.
The trick is understanding how best to use these sites to find editing jobs that match your search.
Tip #1 – Use Reliable Job Search Websites
The most essential tip in online job searching is to 'search smart'. Your chances of finding editing jobs depend on your choice of job search engines.
It's more than a job search engine. There are available courses for online learning to perfect your writing skills. This will make your application stand out for the job you're interested in.
Various job search sites are also on the market including:
Indeed
Flexjobs
Glassdoor
Ziprecruiter
Pros and Cons of Reliable Job Sites
Pros
Convenience and Efficiency – You can go over many editor job ads in one sitting. It's an effective way to speed up your search.
Quick Applications – You can upload a digital resume on one of the site's servers when you register. Small Revolution has over 465 resumes on its database.
The more job ads you find, the faster and better the odds of applying and getting a writer/editor job.
Yet, you still need to do thorough research and pick a job that best matches your skillset.
Compare Information- Job boards provide job alerts, reviews, salary toolbar, interviews tips, employer bids, etc.
This information is useful to analyze and negotiate salaries with your employer by using the salary estimate database on their sites.
As a freelance editor, you should know the value of your skill to avoid being underpaid.
Cons
Joining Fee- Some websites such as FlexJobs charge a membership fee. Yet, a paid site can help you find a job quicker with lesser competition.
Other job boards that post hundreds of jobs daily, the competition is high and there's a risk of being scammed (which is our next con).
On Small Revolution, potential employers and recruiters pay a fee to find candidates. Only registered employers can view the candidates.
With a good profile, you've got a higher chance of being hired by a serious employer. And guess what? You shrink your competition to a handful.
Scammers- We can't be too careful with sites that give free access to everyone.
Some sites have fake job postings. These scammers want to access your personal information and demand dubious processing fees when you show interest in a job.
Always be alert.
Limited Locations – Job sites allow users to search for jobs by title, location, and salary range. However, you may not always find jobs near you.
In this case, you can consider working from home. That way, it doesn't matter where you are.
Tip #2 – Use Social Media Networking Platforms
There are 2,77 billion social media users across the globe. Recruiters use this huge audience to advertise job alerts daily.
This is one place to be surfing for editing gigs.
Social media sites and groups to find editing jobs include:
LinkedIn
Facebook
Twitter

Crea Content Marketing
Linguistics Jobs
Work From Home New Reality

Cult of Copy Job Board
Iowa's of Copywriting Jobs Boards
Editors' Association of Eath

Job Board Direct
Aces
Writer's Job Board
Jobs For Editors
Pros and Cons of Social Media Sites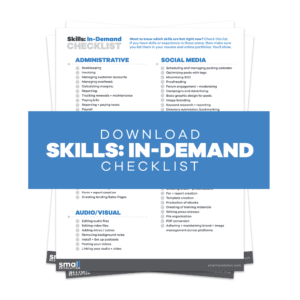 Pros
Networking – LinkedIn and Facebook have a social networking tool you can use to add prospective employers and other editors into your virtual network.
Being connected with fellow editors is a direct passage for referrals and testimonial stories from editors who worked in editing companies you're interested in.
 Easy Applications –Writers looking for editors can find and direct message you. Simply link your digital resume and some samples of your work to your social media account profile.
Tip – Make sure to always put a valid email for contact.
Cons
Social Presence – Most recruiters are looking for professionalism. Since these sites are also social sites where you can post your daily affairs outside of work, some employers find it hard to separate the two.
All the same, if you work from home and are always logged on to a social media site, you can separate your professional account from your social account.
Tip #3 – Search in Publishing Companies
Publishing companies are always offering remote jobs to new writers and editors worldwide.
There are many editor jobs in big editing companies such as:
American Journal Experts
 Kelly Services
 Polished Paper
 Gramlee
 Cambridge proofreading LLC
These companies provide author services, proofreading and editing, and translation services.
They also offer online jobs for you to work from wherever you are. Your location is no longer a problem. Wordy is one of the online companies with editors based in the UK, US, and Australia.
According to Indeed reviews, the  top companies for editors are;
| | |
| --- | --- |
| SM&A | $140,409 per year |
| The New York Times | $125,737 per year |
| Bloomberg | $115,327 per year |
| U.S Government | $112,981 per year |
| Voice of America | $103,428 per year |
These could be a good place to fast-track your writing/editing career.
Pros and Cons of Publishing Companies
Pros
Professionalism – When working with a prestigious publisher, you've room to grow as an editor.
Teamwork – There are opportunities to work with more experienced proofreaders and editors.
Better Salaries – If you're working with a top publisher, you're more likely to receive a good salary.
Cons
Competition among publishers and editors – Publishing is an ever-changing industry. Authors are constantly moving from one publishing house to the other.
No Flexibility – As a contract writer/editor you may not be able to pursue other job opportunities.
Which Countries Promote Editing Jobs?
Location is crucial when searching for a job. Even with remote writer/editor jobs, you should know where your editing clients are based.
Writers and editors are getting more opportunities in the UK, US, Netherlands, Ireland, Canada, and France.
As stated by Indeed's statistics, the highest paying cities in the US for Editors are:
San Francisco
Dallas
Chicago
Burbank
New York
According to the Glassdoor reviews, the average base salary for Editors is $23,98 per hour in the United States.
| | |
| --- | --- |
| San Francisco | $ 68,653 per year |
| Dallas | $44,647 per year |
| Chicago | $51, 822 per year |
| Burbank | $61,058 per year |
| New York | $66,492 per year |
In sum, writing a perfect resume may not be enough to set your bidding to get a job. The stacks are high.
You need all the help you can get to find an editing job.
It's more beneficial for you to start your search with a few reliable websites than a pool of phishing sites.
Each site comes with its pros and cons. So, always do your research to find a platform that will work best for you.