What Does an Ecommerce Assistant Do?
That's why such businesses need eCommerce virtual assistants to especially help with inventory management. And other daily virtual assistant routine tasks like:
Update your online store products on selling platforms such as Shopify or Bigcommerce
Update the pricing information
Ensure customer satisfaction
Handle shipping
Manage returns and exchanges
Process orders
Manage promotions
Take care of your finances
Well, as an eCommerce business owner, you can't afford to be consistently overwhelmed (because we already know you are).
Remember: Juggling everything means dropping the ball sooner or later. It's time to admit you need specialized assistants.
Luckily, outsourcing some or all the day-to-day tasks to an eCommerce Virtual Assistant allows you to realign your efforts towards growing your online business.
Better still, you can always keep track of the tasks your virtual assistant is doing and how much time they spend working on each task. In the end, you only pay for the work done. Wondering how?
Now, let's take a closer look at eCommerce tasks for your virtual assistant.
Learn how to become a successful Virtual Assistant. Get your free cheat sheet.
1: Order and Shipment Processing
A trained eCommerce Virtual Assistant could easily step in and process your orders and shipment on a daily basis. These duties are significant for an online store and they involve:
Compiling the orders
Order entry
Updating orders with order tracking
Setting up shipments
Sending your customers' invoices to your shipping companies etc.
In short, your virtual assistant can track all your orders up to the fulfillment process to ensure everything is delivered according to the plan.
Most of these tasks are repetitive and can easily be automated with the use of various inventory management programs. But you may need a good eCommerce assistant for some non-manual duties.
2: Inventory and Stock Management Tasks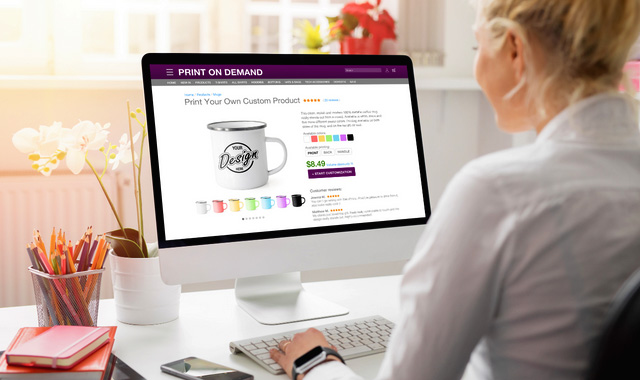 Skillfully managing inventory and stock is critical for every online store. Because there's nothing to sell if the inventory is insufficient and keeping excess inventory is also too pricey.
That's why you need a perfect balance which is another significantly overwhelming task.
Still, a skillful eCommerce assistant can help you:
Check inventory to ensure that you always have the right amount of it available to your customers
Add new inventory
Update existing product lists
Manage product categories
Manage repetitive barcode and label downloading tasks
Correct any existing errors and ensuring all the live information on your website is updated and reliable
Besides order and inventory management, eCommerce virtual assistants can cooperate with your suppliers to make sure your store virtual shelves are stocked properly i.e. to:
Monitor your stock levels regularly
Update your online store website with the latest stock information
Keep track of order times
Recommend restocking when the stock gets low
In a nutshell, your virtual assistant can keep an eye on your stock and warehouse.
3: Managing Returns and Exchanges
When your products end up in your customers' hands, they sometimes don't live up to their expectations. Or they simply realize they've made a wrong order.
In such cases, your Virtual Assistant can manage the communication between the dissatisfied customers and your suppliers. They can specifically handle product returns, exchanges, or refunds if needed.
Your eCommerce assistant will need the following skills to handle this type of duties professionally:
Superb communication skills (especially perfect written English)
Expertise in Customer Service so that they know how to resolve disputes with unhappy and irate customers
A bit of organization
Attention to detail
4: Customer Service Tasks for eCommerce
Ensuring customer satisfaction 24/7 is another vital part of every eCommerce company, which is time-consuming and can be tremendously difficult at times.
That's why it would be wise for every eCommerce business owner to have a Customer Service specialist on their online team.
This type of virtual assistant will know how to skillfully handle various challenges and help you:
Quickly respond to your customer queries via different channels (email, phone, live chat, social media)
Handle dissatisfied customers' complaints when their orders are lost or when they get wrong products and the like
Pacify irate customers
Handle aggressive and other types of truly difficult customers
Spot the opportunities for upselling and cross-selling and realize them gracefully
Engage with prospective and existing customers on social media
Respond to your customers' positive and negative reviews and comments with tact
Follow up with them and take it a step further to retain customers and many other similar duties
Yes, chatbots can help but many people still prefer communicating with a real human when an issue arises.
So, ensure you have a communicative people person with the necessary experience or some specialized eCommerce Customer Service training.
5: Creating and Submitting Press Releases
You can also hire a virtual assistant to submit press releases for you. Or if you find a talented person, outsource them to write those press releases and save time.
Every so often you may have something newsworthy to share. From a new product launch to awards won, relevant research findings, interesting events partnerships, or any other announcements your audience will care about.
Your skillful virtual assistant can create a cost-effective press release to help your business to:
Build the brand reputation
Earn backlinks from credible websites, as well as to
Get public attention and media coverage
You can even take it a step further and include those press releases in your eCommerce press or media kit for further promotion of your online business.
6: Maintaining Your Online Store Website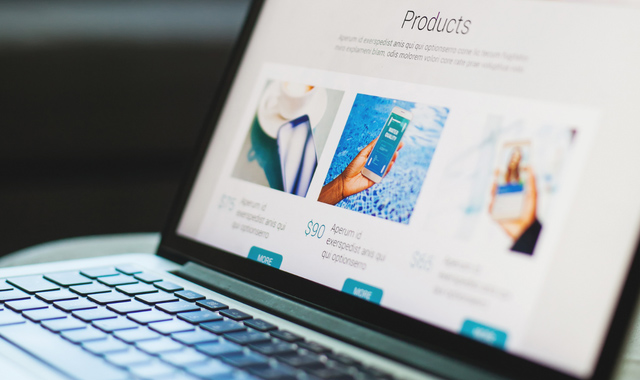 Setting up your online store website is not enough. Consistent and professional management is absolutely necessary for success. And that's where virtual assistants with adequate eCommerce skills and training come in.
Here's what they can do for your online store website:
Update the pricing information on your product pages
Change or update the description of your services
Add new or remove old products form your product lists
Find and replace any broken links on your website
Ensure the copyright information on your website is updated
Keep the Latest News subsection on your website regularly updated
Upload relevant blog content or even create it if skilled and knowledgeable enough
Find, include, format, modify and attribute product and all the other images on your website
Optimize your website to make the pages load quickly
Take care of server issues to make sure your website always runs smoothly to avoid unpleasant customer experiences
Sometimes you may need an IT specialist, but a skilled virtual assistant can handle many simple tasks related to your website's maintenance.
7: Market Research
Engaging a seasoned eCommerce Virtual Assistant to conduct market research for you and provide you with valuable business insights would be highly beneficial for your online business.
It would enable you to fully understand your industry, figure out the secrets of your competitors' success, and realize your customers' needs.
For instance, you can request relevant:
Besides doing extensive market research, your virtual assistant could also compile all the findings into systematic reports that are easy to understand.
So you can adjust your business mission and vision if necessary by taking a glance at a few pages, instead of spending hours behind the computer screen.
8: Managing Your Finances
Any skilled virtual assistant may do but Michael Kitecs, Head of Planning Strategy at a wealth management firm, has a different suggestion for financial advisors in need of virtual assistants.
Michael believes that they may need someone who can concentrate on the advisory practice on a progressive basis. He says,
There are actually a lot of specialized services to help you get work done virtually. But an important thing to recognize in using a virtual assistant well is that you're not necessarily trying to find one person to do everything. The point is often just to find focused experts that do particular things well.
We think it's wise to specifically outsource your financial duties to a virtual assistant because:
It saves you time. Given that it's a non-core operation your virtual assistant lets you focus on other core company responsibilities.
Stay informed on the latest policies. A virtual assistant who specializes in finance and accounting will likely be informed on emerging financial policies, compliance policies, and accounting rules. Their reports make it easier for you to implement necessary changes.
Access to advanced technology. Technology is currently an integral part of every industry but you're a financial advisor, not a data scientist. So why not let your VA do all the research and guide you on the best applications/tools to invest in?
Flexibility and scalability. How much or little responsibility would you like to assign your VA? You get to decide since they offer you customized services.
Unpredictable economic turnarounds. As economic situations change due to situations like health pandemics, organizations are increasingly reducing the size of their in-house teams. Outsourcing accounting duties allows you to focus on adjusting your business to the existing disruption.
Before you choose an eCommerce virtual assistant, check for two or more of these skills specific to your finances:
Book-Keeping
Tax Preparation
Payroll Processing
Accounts Payables
Accounts Receivables
Global Accounting
A virtual assistant can effectively manage your finances, i.e. pay your bills, prepare invoices, prepare all the necessary tax documents, as well as keep neat records of all your business transactions.
9: Online Marketing Tasks
Delegating your online marketing tasks to virtual assistants could bring financial and many other benefits to your business.
A good virtual assistant is typically an expert in performing such tasks and handling a wide range of online marketing tools.
Not only can they help increase your store visibility and promote your brand, but they can boost your sales with their marketing efforts, as well.
Here are some of the most common online marketing tasks they can take over:
Creating content such as articles or videos and posting it online to generate sales leads
Managing your various social media accounts and ensuring your strong presence there
Scheduling your social media posts and blog content
Engaging with your audience on various online platforms
Building online communities to promote your business (e.g. creating, moderating and managing a Facebook group)
Tracking how your posts influence the audience and finding room for improvement
Creating an email marketing campaign for your business to convert readers into customers and track results, and
Many other ways of advertising your brand online
All these responsibilities require not only a lot of time but knowledge of many tools, expert skills, and plenty of patience.
The good news is that many eCommerce Virtual Assistants have a diverse set of skills and can lend a hand not only with administrative but also with technical and more creative types of tasks.
What Next?
A survey conducted by Statista between 2014 and 2019, reveals the projected retail eCommerce sales worldwide between 2014 and 2023.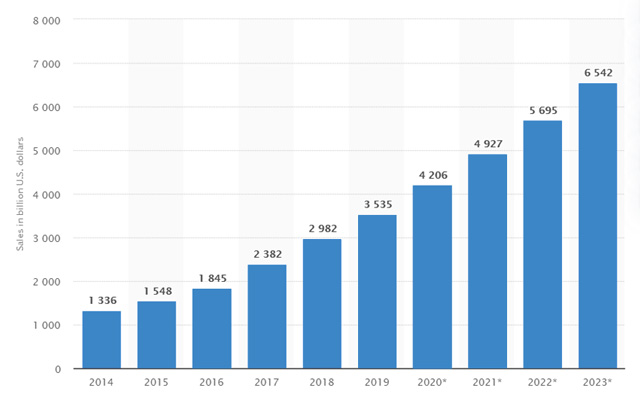 Retail eCommerce sales worldwide amounted to 3.53 trillion US dollars and these same e-retail revenues are projected to skyrocket to 6.54 trillion US dollars in 2022.
It's safe to say online shopping is one of the most popular online activities worldwide and it's here to stay.
Wouldn't it be easier for you to delegate time-consuming routine work to a reliable virtual assistant? Instead of being buried in invoices, emails, updating your website with relevant pricing, and the other exhausting daily tasks?
Sure! Every entrepreneur would rather focus on business growth. That's where all the exciting innovation and quite frankly, money, is.
So figure out which tasks you should outsource and find a proficient eCommerce Virtual Assistant.
Take your business to the next level.