All work and no play makes Jack a dull boy, especially when Jack is a 12-year-old child with little to no work experience.
It might be too much for a preteen to clock in for an evening shift at the local supermarket after an entire day of school, but there are still jobs that 12-year-olds can handle well enough to get a regular paycheck.
The Classic Lemonade Stand
It's never too early to venture into the business world, and what better way to get started than a lemonade stand in the front yard.
Neighbors and passersby could buy a chilled glass during the summer and help grow your child's passion into a business.
And it doesn't have to be just lemonade.
They can sell anything from cookies, dog treats, craft items, clothing, jewelry, and more. If the business goes well, you can help them set up an online shop and do local deliveries to the neighbors.
Let your child learn the ins and outs of entrepreneurship from a young age.
Tutor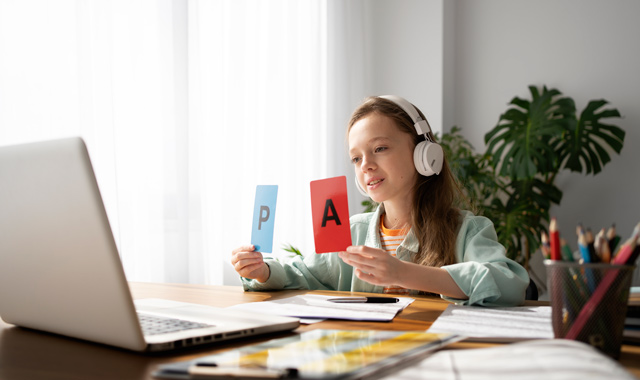 If your child excels at a particular subject, they could teach it to others at a fee.
It might help them develop their teaching skills and make a couple of new friends. They can tutor their peers or younger children physically or online if they choose.
You can help your child set up an account and sell their services on different sites like:
SuperProf
PeerSquared
Local forums like Nextdoor or Craigslist
Fiverr
Facebook Marketplace
It's a great way to learn patience, and the pay might not be that bad depending on who you tutor.
Younger children can even tutor older teens if they are knowledgeable enough. As with any other job, ensure your child gets enough rest between classes, and that they are safe when they meet up with their students.
The Local Yard Worker
Mowing the lawn, raking the leaves, tending to the garden, shoveling snow – yard work varies depending on the season.
Yard work is easy enough, but when machines like snow blowers are involved, ensure your child knows how to safely operate the equipment.
You can ask your neighbors for yard work and get your child started on their part-time landscaping gig.
Keep in mind that this job involves a lot of manual labor, so it's important to check in with your child and make sure they are paid enough and well-rested before the next appointment.
However, yard work is a good way to exercise and learn the value of hard work.
The Sitters Club
Babysitting might be the first thing that comes to your mind, but it's okay if a preteen, who is still a child themselves, is unable to look after another child without supervision or prior babysitting training.
Have you thought about house sitting, pet sitting, or plant sitting?
It's common for a house sitter's duties to include plant and pet sitting as well as maintenance tasks, mail duty, and yard work.
Depending on the pet in question, a pet sitter would need to:
Feed the animal a few times a day
Spend some time with it
Clean it
Take it out for a walk if necessary
A plant sitter would simply need to water the plant on a regular schedule.
Being a sitter means looking after someone's property and giving regular and honest feedback to the owner's expectations.
These jobs can help 12-year-olds develop a sense of responsibility and develop a work ethic.
YouTuber
Does your child have a passion they want to explore?
There is a large demand for digital content on every subject imaginable:
Cooking videos
Video game testing
Singing and dancing videos
Product reviews
Fashion videos
…and so much more.
They could even start a vlog documenting their day-to-day life as a 12-year-old.
Have there been successful preteen YouTubers? Yes, Evan Breeze of the YouTube channel EvanTubeHD and Nadia and Nigel of Loose Seeds KIDS have amassed a following online because of their engaging content.
But you need to be involved as a parent and ensure your child's safety online.
Some parents run their kid's channels for them and engage with their audiences to ensure the children are not exposed to any negative or inappropriate comments.
Working as a YouTuber or social media influencer could help improve your child's confidence as they mature into their teenage years.
The Diligent Assistant
Maybe your 12-year-old has an interest in babysitting or dog walking, but they don't quite have the right experience. Working under someone could just be what they need.
Being a kennel or daycare assistant means helping out with everyday tasks like cleaning and feeding animals, or changing diapers, and monitoring babies.
12-year-olds can assist in a wide variety of industries. They could:
Work as a lifeguard assistant at the local pool
Volunteer at a zoo
Help operate a stand at the amusement park in the summer
Do you own a family business and need someone to help out on the weekends? Preteens could help to:
Answer phones
Organize documents
Send out emails as they learn more about the business
It boils down to two things: what your child is interested in, and the opportunities available around your neighborhood.
Make sure to keep their working hours at a minimum, and their tasks easy.
An assistant's job is great for developing your child's communication skills and helping them grow to be a reliable person.
Get your Child a Job they Enjoy
12-year-olds can get a lot more than just money from working. They can develop a work ethic and learn essential skills like time management and that will set them up for the future.
This table highlights the pros and cons of each job we mentioned:
| | | |
| --- | --- | --- |
| | Pros | Cons |
| Lemonade Stand | It's easy to set up and run and you get to learn about entrepreneurship | It's a seasonal business so there's limited income potential over time |
| Sitter | It's fun | Taking care of living things can be difficult |
| Yard Worker | Readily available clientele and a lot of repeat customers | Involves a lot of manual labor and it might be unsafe for children to operate machinery |
| Assistant | Learn a little about a lot of things and how to navigate a professional environment | Can be overwhelming on busy days |
| Tutor | There is a high demand for tutors and you get to improve your people skills | Needs a lot of patience and persistence |
If your child has no interest in getting a paying gig around the neighborhood, you shouldn't force them to do it just because every other child is doing it.
If they do express interest in working, find out what kinds of jobs they might enjoy.
Remember to let your kids be kids and make mistakes as they learn how to navigate the adult world.