Digital nomadism is growing at an unprecedented rate.
Why?
People want to explore the world and work remotely instead of being stuck behind a desk, 24/7. The digital nomad lifestyle isn't slowing down anytime soon.
In fact, the founder of Nomad List, Pieter Levels, predicts there will be at least a billion digital nomads worldwide by 2035.
The biggest motivation?
Globe-trotting digital nomads are motivated by a combination of life-changing benefits that include:
The freedom to work anywhere you're most productive.
The opportunity to meet fellow digital nomads and work with multinational clients.
Get to say goodbye to time-consuming commutes and stressful traffic jams.
The flexibility of work preferences and schedule with potentially higher wages.
A chance to quench their wanderlust and get inspired by new environments.
So, congratulations—you've taken your first step toward an exciting journey of becoming a digital nomad.
Now, pick your dream destination.
Next, choose from the below list of 6 jobs that lend themselves perfectly to a nomadic way of life, then hit the road.
1: Copywriting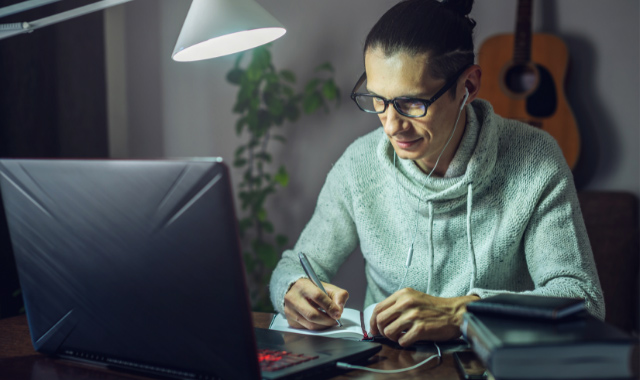 With more publications going digital, plenty of doors are opening each day to work as an article writer, a copywriter, a creative, or technical writer.
To be an engaging writer, you need to be persuasive and have skills such as gathering accurate information, outlining, editing, and using the right voice and style.
Even if you don't fancy yourself a writer, you can hone your skills set by taking a MasterCrafter Course with Small Revolution.
Within a few short days, you'll identify your strongest writing style and develop it to a professional level.
2: Online Tutor/ Teacher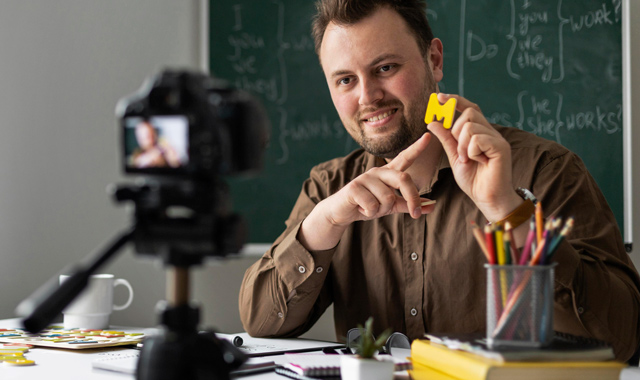 Online tutoring or teaching can be a profitable digital nomad job if you enjoy imparting wisdom to others, minus the grueling 9-5 hours.
Because online tutors are generally subject-area experts or professional teachers, parents, students, and hiring firms trust you more if you hold credentials such as:
Masters degree or PhD in teaching
Subject-specific certification (English, math, or foreign language)
Teaching accreditation and/or experience
You also need to:
Do a criminal record and ID check
Familiarize yourself with online collaboration tools such as video conferencing including digital writing pen and pad
Register with a recognized tutoring company that'll check proof of education and tutoring preferences
3: Virtual Assistant
A virtual assistant position can suit you perfectly if you've worked in an administrative capacity, providing support to business owners or private personnel.
While no formal training is needed, it helps if you possess specific skills to help you handle the diverse roles of a V.A.
Such skills include, but are not limited to:
IT skills—proficiency in using organizational tools such as Trello, Calendy, Google, and Workspace.
Time management to prioritize your workload when you need to meet tight administrative deadlines.
Exceptional communication skills needed when liaising with clients, stakeholders, and employees.
Good decision-making skills and the ability to process information fast and resolve issues when they arise.
If you're interested in this digital nomad job, we at Small Revolution can provide you with all the information you need to know about becoming a virtual assistant.
This information, including training, can help you decide whether you want to pursue VA in a full-time capacity working for an agency or as a freelancer, nomadically.
4: Translator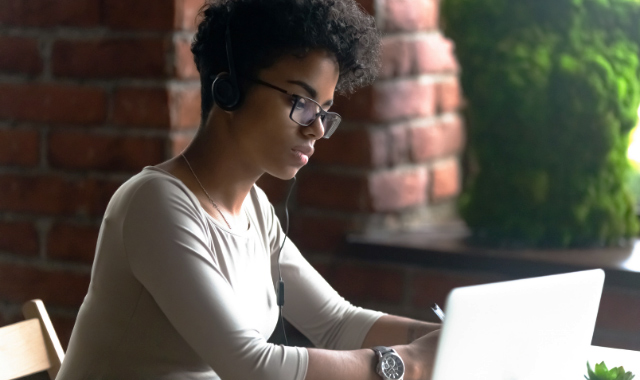 Being a translator is arguably among the most rewarding careers you can pursue as an aspiring digital nomad.
The best thing about it is that most language companies are remote, plus the demand for translators is at an all-time high.
And, with translator jobs listings platforms such as Tomedes, ProZ, Upwork, Fiverr, and Translators Café, you can find a ton of work that'll fund your nomadic lifestyle.
In addition to being bilingual, a professional translator must:
Be intellectually curious and open-minded to learning new things about your language of interest.
Possess strong interpersonal skills needed when navigating different cultures.
Have the educational qualifications or translating experience to market yourself as a professional linguist.
Be knowledgeable in specific industry standards and terminology, for example,are attuned as a translator for the medical niche.
Learn how to use specialized translation tools such as CrowdIn, MemoQ, and SDL Trados.
If you're bilingual and curious about the world around you, what better way to experience new cultural environments than to become a digital nomad in the translation industry?
5: Project Management
If you're a professional who plans, organizes, and executes projects within restraints like budgets and schedules, why not pursue a project management job?
Depending on the employer and the project scope, project managers that work in web or software development or marketing niches can work effectively as digital nomads.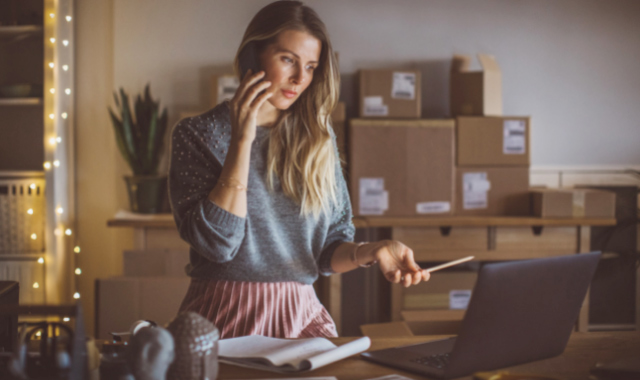 If you've caught the travel bug, you can still be in charge of your team, communicate with stakeholders and see a project to its closure as a digital nomad.
Also, project management skills are in high demand in just about every industry, including computer science, construction, robotics, architecture, design, fashion, and more.
You'll never be out of a job as long as you market yourself proactively.
6: SEO Specialist
Every business is fighting to rank first on Google search pages to enjoy a tone of organic traffic and a boost in sales.
A search engine optimization specialist ensures their clients target as many potential customers and ultimately turn those site visitors into profitable leads.
Being an SEO is no easy feat, which is why it's considered among the best-paying digital nomad jobs today. If you can master the skills needed to fully optimize a website, you can earn a decent income while traversing the world.
Becoming a professional SEO takes time, a curious mind, and a genuine interest in digital marketing. Once you do, the possibilities are endless.
If you're up for the challenge, why not enroll in a search engine optimization course at LinkedIn Learning.
Watch this short video on how to use LinkedIn Learning.
While you can't access LinkedIn Learning without a premium subscription, you have access to a 1-month free trial as you decide which course structure to choose.
At the end of your free trial, your membership will automatically renew if you haven't canceled it before the renewal date.
Once you complete a course, it's added to your LinkedIn profile under the "Certifications" section.
Frequently Asked Questions
Who makes up the largest population in the digital nomad lifestyle?
According to a survey by Flexjobs, 70% of digital nomads are young women and stay-at-home moms.
Do you have to be on the road to be considered a digital nomad?
No. Only 24% of remote workers travel while working. The rest simply work remotely but from the comfort of their home country.
What challenges do digital nomads face?
The most common issues include:
Finding reliable WiFi
Staying motivated due to the distractions of living abroad
Adjusting to different cultures
The inability to communicate with teammates in different time zones
How much can a digital nomad make?
Depending on your skill set, experience, and field, remote workers can earn between $10 and $30 per hour, meaning your annual income can range between $50,000 and $99,000.
Are there digital nomad communities, and do they charge memberships fees?
Yes. There are free-for-all, virtual community groups for nomads that accommodate a diverse group of people worldwide. They include:
Websites such as the Nomad List and Digital Nomad Subreddit.
Facebook group called Digital Nomads Around The World.
Apps such as Partywith and Nomad Project.
Meetup group called Meetup For Digital Nomads.
Share on Facebook: