Over the last few years, virtual assistants have been able to handle an increasing variety of tasks from remote locations all over the world.
Technologies such as desktop sharing and VOIP have continued to grow, allowing even phone calls to be rerouted after hours.
Among the services that virtual assistants offer include:
Handling travel arrangements
Invoicing
Research etc.
They can be paid on:
Per hour basis
Per project
Fixed price
Companies that need long-term contracts with virtual assistants are well advised to seek the advice of HR practitioners to establish the class of workers under which the VA will fall.
Virtual assistants have different levels of expertise and therefore can handle almost any administrative project.
There's also no limitation to the type of work that virtual systems can help you do.
Below are some of the most common tasks that are assigned to virtual assistants.
Role
Duties
Admin Assistants

Reply to emails, answers calls and other similar tasks
Provides customer support services
Types letters, documents and meeting notes

Personal Assistants

Serves as contact person for the team
Schedules meetings as well as manage daily calendar
Responsible for getting car rentals, booking flights and travel accommodations

Marketing Support

Responsible for social media and blogs management
Create sales materials and presentations
Liaise with designers, writers, graphic designers to come up with great marketing materials

Professional Support

Handles payroll and accounting
Deal with suppliers and other purchases
Guidance on industry-related trends

Tech Support

Handle all the technical issues such as website updates and maintenance
Manage office hardware, networks and servers
Give tech support to vendors and customer

Sales Support

Drive traffic to website, blogs and online store portals
Generate leads and engage the prospects

Operational Support

Come up with best practices
Recruit team members and engage them to create a cohesive team
Schedule and delegate daily tasks
What Do the Employers Look For in Virtual Assistants?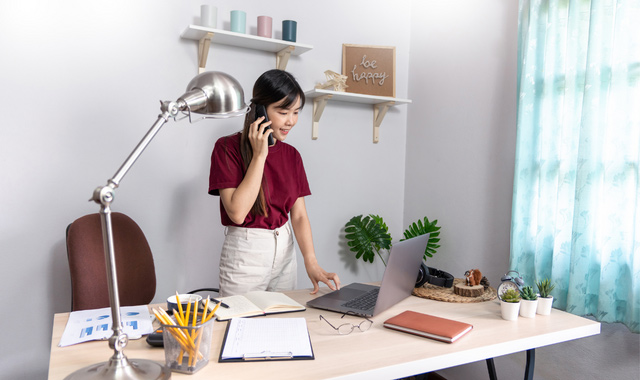 Good Communicator
A virtual assistant ought to be a good communicator both in written and spoken word.
This is because the VA will be working remotely and needs to be in regular communication with the client.
He might also be charged with the role of communicating with customers on behalf of the client.
Can Handle Pressure
A virtual assistant needs to develop a thick skin and resilience that is needed to work under pressure.
Sometimes she will be required to work under tight deadlines and this calls for somebody with resolve to see a project through even when the deadlines are tight.
Dependable
Working remotely calls for somebody that is dependent and reliable. A VA will be required to work on a project without the direct supervision of the client.
You will be entrusted with delivering the project within tight deadlines.
This calls for somebody that commits to a project and ensures that it goes through as expected by the client.
Adaptable
Virtual assistant work requires somebody that is teachable. You need to be the kind of person that is easily trained or one that learns on the job to become a good virtual assistant.
Confident
You will need a dose of confidence when dealing with difficult customers on behalf of your client. Confidence is required when negotiating for better payments and terms of work.
Resourceful
A virtual assistant needs to be an ideas person. There is no way you are going to survive as a VA if you cannot think out of the box.
Sometimes a client will instruct you to use a particular method to resolve an issue but you might find a better way of doing it.
In other circumstances, you will be required to come up with solutions that have not been previously prescribed by the employer.
Organized
To be able to meet deadlines as prescribed by the terms of your contract, you will need to be a highly organized person.
You will need to use tools like Google Calendar, Basecamp, Skype, Google Drive, and many others that can help you accomplish your tasks in an organized manner.
Empathetic
Empathy is particularly required when working as a customer service support person. You need to feel the pain of the customer and suggest solutions that will resolve the customer's problems.
Trustworthy
As a virtual assistant, you will be entrusted with confidential documents that need utmost good faith. You will also be entrusted with copyrighted material that you're not supposed to share with competitors.
Sometimes you will train in skills that give your employer some competitive advantage over other businesses and you are not allowed to reveal these trade secrets to the competitors.
Professional
Being a virtual assistant is serious work and requires the highest level of professionalism.
You cannot, for example, be inconsistent in reporting to work even if you are not directly supervised by the employer. You also need to be courteous with customers and your employer.
Accessible
When working remotely, you are required by the employer to be available online either on Skype or any other tool that you used to communicate.
Make sure you are available at the time that you have agreed with the employer since you might be located in a different timezone.
Approachable
Although virtual assistance is a lonely professional because most of the time you will be working alone, you'll have a team that you work with.
You should always be friendly with them and offer to help whenever they have a problem. This is the only way to build a big, successful and happy team.
Problem Solver
If you are not a problem solver, or if you wait until somebody else comes up with a solution to a problem, being a virtual assistant is not for you.
As a VA, you will be required to solve problems every day. Your client will want you available to help solve a problem by researching and coming up with the best solution to a problem.
Self-motivated
There will be nobody to motivate you as a virtual assistant. You must find the energy to go on even when there are challenges.
The daily tasks will eventually become mundane and you will start losing interest in your work. Whenever you get such a feeling, stop, take a walk, and think of why you are a virtual assistant in the first place.
You need to take breaks regularly during the workday. Once in a while, take a full week to rejuvenate.
Proactive
You will need a proactive approach to succeed as a virtual assistant. Don't always wait for instructions from the employer to do something.