This writer training is provided by CopySmiths.com. It is a partial version of the in-house training that every writer receives when they join the CopySmiths team. If you are looking to work as a writer, please complete this training before you apply for a job via CopySmiths Careers Portal.
Overview & Introduction
In the following lessons you'll learn how to write interesting, useful articles for blogs. We'll help you learn:
how to write with intent, satisfying your reader's needs
how to write with depth and detail, getting to the core of the information
how to construct your article so it's easy to read
You can move through each of the lessons by clicking on the links in the right side column over there –>
Most of the lessons include tutorials and examples, so you can learn from real-life situations. Watch each video to get the most from this training.
We hope you enjoy the lessons and find some value in them. We welcome any suggestions or feedback via CopySmiths Careers Portal.
Hope to see you in our inbox,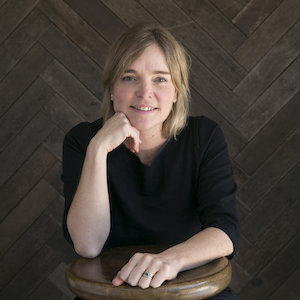 Katrina McKinnon, Founder
CopySmiths.com & SmallRevolution.com
P.S. If you are in Kenya and wondering HOW TO GET FREELANCE work, please check out Walter Akolo's training programme.
Article Quality Checklist
If you are using this training to apply for a writing position at CopySmiths, please ensure that your article matches the below checklist, before you submit your article. If you're not applying for work with CopySmiths, then use this checklist to ensure that your article is worth publishing.
1 – Does your article follow the client's Article Brief? Check for nuances such as how they spell their name, whether they want a particular product/service included, etc.
2 – Answer the reader's query. The article should be on-topic overall and within each section, without wandering off into barely related ideas.
3 – Does your article have a compelling introduction or is it cliched and full of tropes?
4 – Do you have paragraphs that reiterate, explain, and have authority for each sub-heading.
5 – Does your article go into sufficient detail with descriptive words and include original and borrowed ideas? Is it nearly expert-level but not quite? Or is it a surface-level piece of little value, without much consideration or thought?
6 – Does your article include a subtle call to action in the concluding section, without being overly sales-y or sensational?
7 – Have you proofread your article? No spelling errors. This includes client and product names.
9 – Does your article use correct capitalisation and sequencing of sub-headings that are also interesting and useful to the reader?
10 – Is your article scannable and formatted correctly, without extra spaces between words, line breaks or white space gaps?
11 – Have you included a Frequently Asked Questions (FAQs) section? Optional, but useful!