The aim of this guide is to help you create a guest post page with guidelines, so you'll be able to accept guest post requests from other bloggers in your niche/industry.
For an eCommerce store's blog, you will regularly need new content that is relevant, informative, and useful to your readers. If you've been guest posting to other blogs, you know how challenging it is sometimes to get an approval from the owner because they have strict guidelines and some of them have a lingering fear of being penalized by Google.
However, it's clear that Matt Cutts mentioned that guest blogging for the purpose of SEO is done. But this practice is not really over yet because, clearly, there are still many bloggers and high-authority websites that employ it.
Guest posting is indeed a helpful way to grow your blog content and readership. If you are just starting out, it's best to stick with the latest practices to prevent your blog from being penalized and to provide valuable content for your readers.
You need to know this guide because you have to have a clear and understandable guideline for guest bloggers who would like to contribute to your blog. Having a set of rules will help you to choose the best guest posts that will benefit your readers, as well as the guest blogger who's building credibility and additional audience.
Here's a clear outline of why you need a precise guide for guest posting in order for bloggers to get approved:
To cut down poor quality guest post suggestions and requests – If there are specific criteria for approval, guest bloggers will likely adhere to meet the requirements in order to be accepted
To cull irrelevant suggestions – If you have a list of topics on-hand and presented on the guidelines, guest bloggers will immediately know them and prevent others from just throwing irrelevant ideas to get backlinks from your blog
To cull poorly formatted guest posts – This is to save both you and guests bloggers time and effort
To prevent misunderstandings
To have solid grounds to accept, edit/modify or reject the guest post without being offensive
Step 1: Set-up A Dedicated Page For Guest Posting Guidelines
Create a page on your blog and make sure that it is visible on your blog's menu, so guest bloggers will be able to see it with ease.
Step 2: Optimize Your Guest Posting Guidelines Page For Search
Optimize your guest post guidelines page for search so guest bloggers will find you via search engines.
This can be done by including a clear title on this page such as:
"Guest Post Guidelines"
"Guidelines For Guest Post Contributions"
"Guest Blogging Guidelines"
"Our Content Contribution Requirements"
Make sure to use keywords in the page's URL structure. Examples are:
www.ourcampingtripsgalore.com/guest-post-guides
www.ourcampingtripsgalore.com/guest-post-guidelines
www.ourcampingtripsgalore.com/guest-contribution-guide
www.ourcampingtripsgalore.com/guest-contribution-guidelines
Tip: If you are using a WordPress blog specifically for your e-store's blogs and guest blogs, the title you'll use will be picked up automatically by WordPress and turns it into the permalink of the page. So if you'll use "Guest Post Guidelines", the resulting permalink will have a structure like this: www.ourcampingtripsgalore.com/guest-post-guidelines
Step 3: Provide An Overview Of The Guest Posting Guide
Make it clear to guest bloggers the type of content you accept. You can write a short paragraph summarizing what you are looking for in a post, the key topics you accept, and the quality you expect.
Of course, not every blog is the same, but the general idea is to give guest bloggers an overall view of what it takes to be accepted on your blog.
Step 4: State Your Quality Requirements
Set your standards by being clear with the quality you expect from each guest post.
Include word count by setting a range, for example, 500-1000 words per post. You may also cite your preferences when it comes to keyword density (e.g. less than 10x mentioned within the post is ideal).
Set expectations in terms of originality, language, uniqueness, and ask for published articles as samples, so you can gauge if the blogger writes well and if he/she meets your standards.
Mention that you run guest posts on Copyscape upon receipt of the draft to ensure it is original and never-been and never-will-be published elsewhere.
Step 5: State Your Preferred Topics
To make it easier for you to select and for guest bloggers to know what ideas to pitch and write about, list down the topics you accept.
You can also share post ideas or share some of your live posts that are well-received by readers to give guest bloggers real examples of topics that thrive on your blog.
Step 6: State Your Linking Requirements And Rules
Cite what you can and cannot accept (i.e. not acceptable: referral links, affiliate links; acceptable: homepage link, specific product link).
Mention the number of backlinks you allow per guest post (set min/max) and where they should be located (i.e. author bio, within the content body after 200 words or at least three paragraphs, etc).
Also state that either you or guest blogger can link other posts on the blog (internal linking) as long as it's relevant. In most cases, it is usually the blog owner's prerogative, but you can encourage guest bloggers to do the same.
Step 7: State Your Image/Photo Policy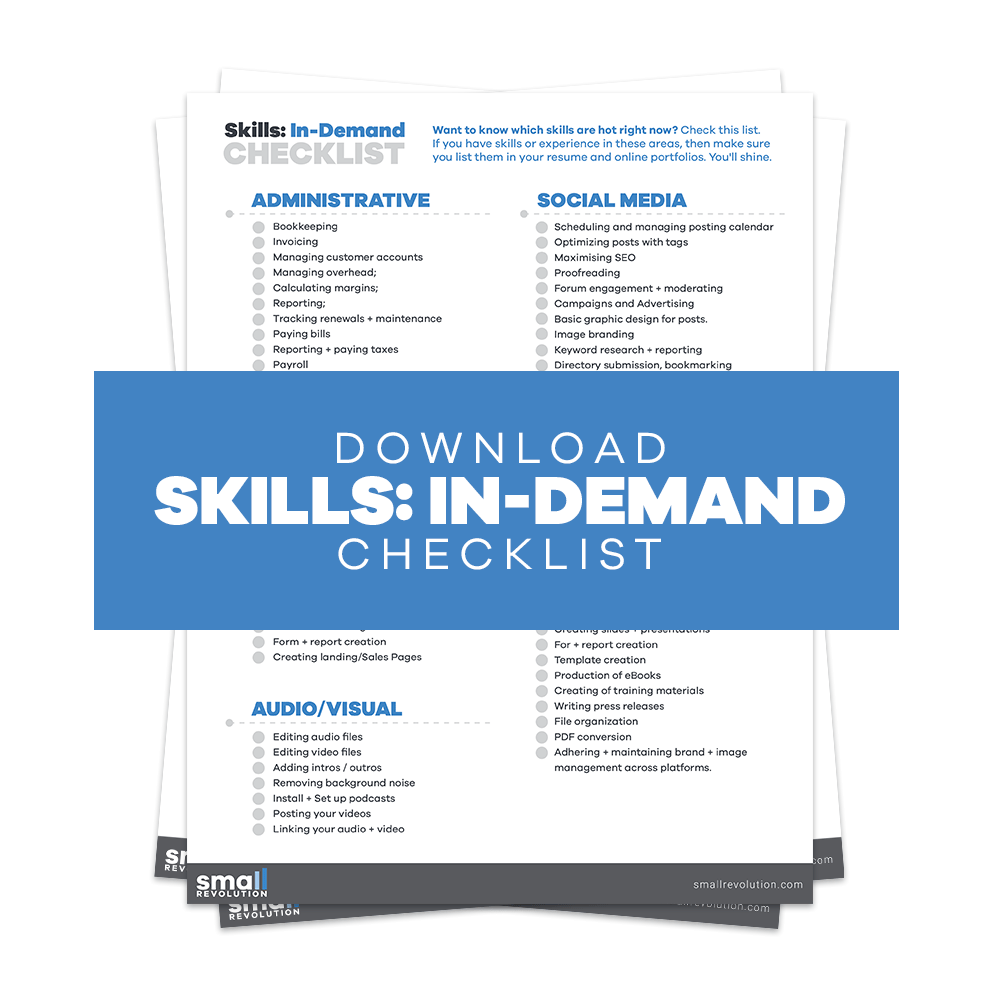 If you accept product photos, make sure to emphasize that those photos/images should be owned by the guest blogger or the e-store they are associated with.
If guest bloggers will send photos/images from other sources, make sure that they asked permission from the original owner and give proper attributions.
Emphasize that you don't accept improperly sourced and non-credited/non-attributed images. Simply put, tell them you don't accept photos which are inappropriately sourced and not attributed properly due to their legal implications.
Make it clear on the guide about image copyrights. You can learn more about it on this guide to help you create this section of the guide.
Step 8: State Your Republishing Rules
Make it clear on your guest posting guidelines that you do not allow republishing of articles. State your position on this particularly on the ownership of the post once it's published on your blog.
The rationale is once the post is published on your blog, you own the copyright to it but the guest blogger is credited for his/her contribution.
Also emphasize that it is unacceptable to have duplicate content since it reduces quality and uniqueness of the post, and heavily affects the credibility of a blog.
Step 9: State Your Editorial Policy
Clearly mention that you have a responsibility to publish error-free posts which include your own and guest posts.
Emphasize that you edit guest posts if there are inappropriate and erroneous words. This is to prevent guest bloggers from being offended once you have published the modified posts they've submitted.
Step 10: State Your Formatting Requirements
Tell guest bloggers your preferred format. You can specify that you prefer HTML formatting for easier and convenient publishing.
Tell them that your readers love posts with lists, numbered/bulleted, and short paragraphs since these are easier to read and digest. Specify if you want posts with headings and subheadings (they can use H2 and H3 tags, and <strong> vs. <bold>, etc.).
You may also ask for backup copies of the post and image/s for contingency – i.e.in case the HTML format isn't working on your platform.
Step 11: Cite Where They Can Send Their Guest Post Ideas/Drafts
Normally, guest posts are sent via email, so make sure to include your email address to let guest bloggers know where they can send in their drafts and images.
If you do not like them to send via a contact form, say so within the guidelines.
Step 12: Include Your Process
This could be just a paragraph stating what happens next after submission of a guest post, etc.
State the number of days or weeks they have to wait for their posts to be published. Mention if a post gets rejected, when and where you will notify them (e.g. "if your post is rejected, expect an email from us within the week of your submission" or "if you don't hear anything from us within 2 weeks or so, expect that your post has been rejected").
You can also cite here that you take time in reviewing posts especially when there are dozens of them submitted each week, so guest bloggers won't get upset as to why it takes so long for you to update them and/or publish their posts.
Learn From Others
If you will take a look at various blogs, there is no single guideline for guest posting since each blog has its own audience, niche, and other factors that make it unique.
Below are a few links to various blogs that accept guest posts. Take a look at how they've crafted their guest post guidelines and see what you can incorporate into your own.
Organized into clear and understandable sections
http://codenamemama.com/guest-post-exchange/
Men with Pens (currently not accepting posts, but has clear posting guidelines)
With Dos and Don'ts
With topics list
http://blog.havocstore.co.uk/guest-post-guidelines/
Use lists/bullets
Q & A style guest posting guidelines
Final Checklist
Your blog is a great place to engage with your readers, so it is important that you keep it within standards. Even if you allow guest bloggers to contribute their ideas via guest posts, they need to adhere to your standards by following the guidelines you have set for them.
Set-up a dedicated page for guest posting guidelines.
Optimize the page for search.
Provide an overview.
Make sure to state the following on the guidelines:
quality requirements
preferred topics
linking requirements and rules
photo/image policy
republishing rules
editorial policy
formatting requirement
Cite where guest bloggers can send their ideas/drafts.
Include your process in a short paragraph.
Learn what other blogs have done.
Photo by rawpixel