There are so many copywriting courses available online. Most guarantee you mastery of the art and others promise to triple your income overnight. Some free, others paid—it's easy for an aspiring copywriter to get confused about where to start.
Yet, not all courses are worthwhile. While some are a waste of time and money, others may be resourceful but not what you need for your career goals.
Before enrolling in a course, check if it will add value to your copywriting journey.
To help you get started, we've put together the top five online copywriting courses. You'll find a relevant course, whether you're a beginner on a tight budget or an expert looking to upskill.
Here's a quick summary:
1: Small Revolution eCommerce Copywriting Course
One of the most lucrative fields for copywriters is eCommerce. With close to 24 million online stores, all competing for the fleeting attention of online shoppers, knowing how to create alluring copy will set you apart from the rest.
Our eCommerce copywriting course is a great starting point for beginners looking for a well-organized and extensive self-paced course.
The course instructor, Katrina McKinnon, has over 20 years of experience in managing online stores.
The bundled course includes five units, which you can also take individually, contains:
Introduction to eCommerce blogging
You'll learn how to craft compelling headlines, content, and call-to-action (CTAs).
Writing eCommerce store web pages
Teaches how to write a welcoming 'About Us' page, a helpful FAQ page, and a convincing 'Why Buy From Us' page.
eCommerce blog content formats
Teaches how to write blog posts that connect with readers and drive traffic to your store.
Writing store product pages
Shows you how to create high-converting product pages using creative titles, descriptions, and CTAs.
Search Engine Optimization (SEO) copywriting
Teaches you how to create well-formatted and scannable content that ranks highly on search engines by using copywriting tools, such as SurferSEO, adding visuals, and writing with depth.
Duration: No time limits
Price: $350 for bundled course
Pros:
Learn at your own pace—perfect if you prefer flexible courses with no deadlines
Useful teaching instruments—interactive videos, screenshots, evaluation tests, and links to resources
Value for money—If you don't like the course, contact us within the first 30 days, and we'll give you a full refund
Cons:
In some units, you'll need to complete one lesson before moving to the next one. This may inconvenience learners who prefer skimming or jumping through sections.
Reviews:

2: AWAI Accelerated Program for Six-Figure Copywriting Course
American Writers & Artists Institute (AWAI) Accelerated Program promises to help you join the ranks of highly paid and sought-after copywriters.
Some former students, such as Brian Clark of Copy Bloggers, have gone on to become successful copywriters.
The course is taught by world-class copywriting experts, Mark Ford (pen name Michael Masterson) and Paul Hollingshead. They both have tons of experience and have bagged billions from direct response copy.
The comprehensive online writing program contains:
A step-by-step process of how to launch your direct response sales copy career
Extra resources, such as webinars, reports, newsletters, and swipe files with sales letters
Peer review system where other writers critique your copy for free
Opportunities to earn and build your copywriting portfolio through access to DirectResponseJobs
Duration: No deadlines, although there's a 90-day action plan to guide you
Price: $495
Pros:
Learn from top-notch copywriters
Comprehensive material to take you from novice to expert
365-day money-back guarantee if you don't like the course
Flexible payment terms of five monthly installments each $99.40
Cons:
The material may be overwhelmingly long if you need to cash in your investment quickly
Reviews:
3: Masterclass Malcolm Gladwell's Writing Course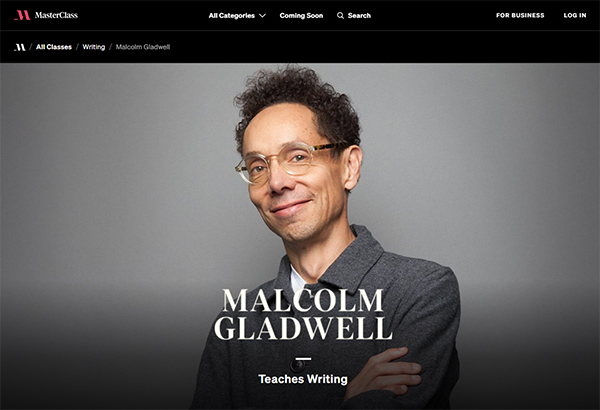 A copywriter must know how to turn words into a captivating story—even when you're talking about unexciting statistics.
Malcolm Gladwell, six times New York Times best-selling author and award-winning journalist, shows you how to do this in this MasterClass.
Even though the course isn't explicitly for copywriters, it teaches you creative writing techniques such as:
How to use surprise, suspense, and jargon to grab the reader's attention
How to research and find interesting and unique topics that interest your readers
Provoking your readers' emotions with the right tone and voice
All this and more information is packed in:
24 short and engaging video lessons
A 76-page downloadable workbook crammed with assignments, additional resources, and lecture recaps
An active community hub to engage with peers
Duration: Self-paced but you'll need to renew access yearly
Price: $180 yearly
Pros:
Master the art of creative storytelling from a renowned author and journalist
Full access to other masterclass courses where you can learn from other talented storytellers
30-day money-back guarantee if you don't like the course content
Cons:
There's no one-on-one interaction with the instructor
The instructor also tends to stray from a point with stories and anecdotes. Some learners feel that they make the video lessons unnecessary long
Reviews: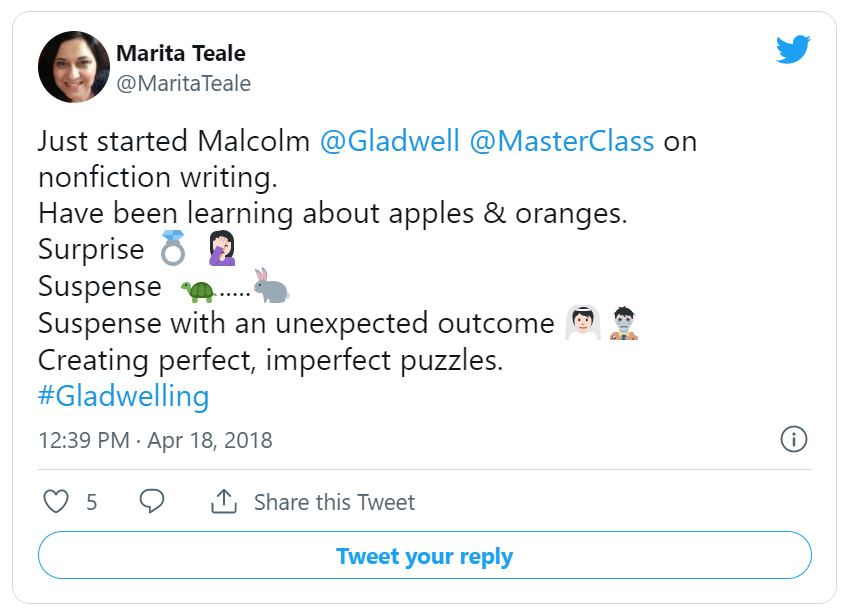 4: Neville Medhora's Copywriting Course
The Copywriting Course is ideal for a copywriter who's looking for one-on-one coaching.
The instructor, Neville Medhora, guides you and ensures that you find your own voice as a writer.
The bundled course contains several modules which you can take separately, including:
The flagship copywriting course with short, actionable videos to get you started
A 25-minute crash course on how to become a copywriter
An email writing course that focuses on writing high-converting cold emails
Ad platform course that shows you how to leverage and earn from social media ads
A content writing course that teaches you how to write SEO articles
You'll also get access to:
A vibrant community of peers to critique your copy
Active office hours and scheduled live calls with the instructor
Duration: Self-paced with no deadlines
Price: $97 monthly or $497 yearly
Pros:
Short engaging videos that are easy to follow
Learn hands-on copywriting tips from a practicing copywriter with an impressive portfolio
Unlimited, interactive sessions through copy critiques, office hours, and peer reviews
Recognized certificate on completion to revamp your resume
Cons:
Pricey if you're just starting because you'll need to renew either monthly or yearly
Reviews:
5: HubSpot Academy
The free HubSpot Academy is perfect for aspiring copywriters with tight budgets.
It offers a plethora of courses with valuable resources related to:
Digital marketing
Content marketing
Email marketing
Social media marketing
HubSpot Academy's courses also teach you about the latest trends in website optimization. You'll learn how to write compelling headlines, emails, and landing pages.
Duration: Lifetime access; learn only when you want to.
Price: Free
Pros:
Free with unlimited access to all the courses on the platform
Certificate upon completion of each course
Lots of informative resources
Cons:
Some potential employers argue that the tests are easy and don't reflect competence
Reviews:
Your 6-Point Checklist for the Best Online Copywriting Course
Before enrolling in an online copywriting course, analyze it to make sure it's fit for you.
Here are some guiding pointers to help you identify the best copywriting courses:
The course meets your learning goals.
The course length is manageable and you can commit a few hours per day to it.
The course structure matches your preferred learning style.
The instructor is qualified with notable credentials and a copywriting portfolio.
You can find unbiased reviews and testimonials for the course.
Your budget meets the cost of the copywriting course.
Kick-Start Your Copywriting Career With Small Revolution Online Courses
Here's why you should begin your freelance copywriting journey at Small Revolution:
We have diverse courses tailored to meet your learning goals
Gain practical knowledge which you can use to earn immediately
Freshen your training with updated materials because you'll have lifetime access
Train with experienced instructors with hands-on knowledge and proven track record in copywriting
Pay reasonable prices and get a recognized certificate
Ready to get started and join the ranks of our successful graduates?
Enroll now for the bundled course and pay a discounted price of $350.