You want a copywriter to boost your online presence worldwide. We mean, you need creative copy that will draw attention to your brand, lest your competitors drive you out of existence. A great writer can help you achieve just that.
You have a couple of in-house writers that can pen down a great read. Wouldn't it be nice to ask your receptionist, who, coincidentally happens to have impeccable grammatical skills, to write a blog post? Furthermore, they have a deeper understanding of the company's culture, don't they?
But wait!
What if you hire a copywriting agency? How great is it to have someone with fresh eyes produce stellar content? Frankly, someone with a depth of web and inbound marketing experience?
Choosing a creative writer for your marketing campaign is taxing. Here are factors to consider when picking the ideal copywriting solution for your brand to ease the process:
In-house Copywriters – How Good of A Choice Are They?
A knowledgeable in-house copywriter can make a great addition to your blog, especially if they're solely committed to their craft.
To help you decide if they're your perfect fit, here's a breakdown of their strengths and weaknesses.
Enjoy An All-Rounded Understanding of Your Brand
If you want a professional who knows your company's ethics and objectives, an in-house writer comes highly recommended. They're not only familiar with the ins and outs of your company, but they also understand its values and speak its language.
Every brand has a tone of voice unique to its audience. The importance of nailing a brand's voice in marketing campaigns cannot be overemphasized—it's what helps build customer relationships.
Other brand elements internal copywriters understand that allow them to create persuasive copies for your campaigns include:
Tagline
Typography
Logo
Color scheme
Graphics
Imagery
An in-house writer will unpack ideas, focusing on these elements to remain faithful to the brand's identity. As such, you'ill spend less time explaining your expectations.
A Writer At Your Beck and Call
With internal copywriters, you can enjoy reliability. They're available to write a copy as frequently as you need them. Additionally, you can check in on them and track their progress at your convenience.
What about those urgent copywriting tasks that crop up now and then?
An in-house copywriter offers quicker turnaround times on crucial articles. They can craft a copy as soon as an interesting blog idea pops up, and deliver it within the deadline.
It's Not Always a Bed of Roses
As much as you can easily monitor and guide an in-house writer into producing creative copies, they also have their fair share of cons.
In-House Writers Are Financially Draining
Internal writers are on payroll. Like all employees, they're entitled to bonuses, holidays, insurance cover, and other additional benefits. These recurring payments are a financial burden to the company, and these are only the direct costs.
In-house writers need office space, a laptop, and other tools of the trade—indirect expenses you can avoid if you hire a reputable copywriting marketing agency.
Multi-Tasking Doesn't Work In Their Favor
Companies assigning employees multiple roles rarely come as a surprise.
As an employer, your receptionist might be your go-to copywriter. However, between serving clients and handling other mission-critical tasks, they might not be in a position to write high-quality copies that convert.
Besides, the lack of adequate time might force the writer to hurry. Coupled with the divided attention, they might compromise the quality of the copy.
Lack of Diversity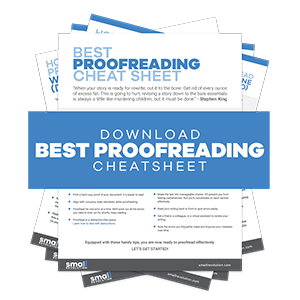 Most brands have a preferred style of writing. Over time, in-house copywriters might get accustomed to a similar writing style, impeding their creativity.
A lack of creativity is a hurdle that can adversely affect companies with a loyal customer base.
Having a similar writing style is a great way to showcase your brand's persona. However, the probability of the blog turning bland is high, which is why you should consider choosing a copywriting agency.
Copywriting Agencies- Are They Ideal For Your Brand?
The hype surrounding copywriting agencies is undeniable. As a result, many brands are inclined towards them and swear by their legitimacy.
In reality, how true is this?
To help you make the right decision, here are the benefits and drawbacks of hiring a copywriting agency.
Present Your Brand in Fresh Eyes
For your brand to remain competitive, you need to create copy that stands out.
To elevate their craft, freelancing copywriting agencies offer regular training to their writers. Small Revolution is one such online learning platform where copywriters gain invaluable insight into their area of expertise.
The result?
An unending flow of original ideas can be leveraged to tell a fantastic story. Agency writers use their creativity to showcase your brand from an out-of-the-ordinary perspective.
Enjoy and Unending Stream of Quality Content
Commissioning a copywriting agency is a strategy that guarantees a regular stream of original content across all social media platforms. In addition, since you are not bound to a few copywriters, you are assured of excellent copy that will boost the success of your online campaigns.
Lifeless blogs will be a distant reality.
Besides, a content marketing agency allows a copywriter to handpick tasks they're knowledgeable about. From landing pages to product descriptions, you can rest assured your target audience will love the well-thought-out copy.
Below is a table showing the different types of copywriters.
| | |
| --- | --- |
| Types of Copywriters | Responsibilities |
| SEO Copywriter | Uses keywords and other search engine optimization (SEO) techniques to help your web page rank high on search engines. |
| Brand Copywriter | Crafts landing pages and brand copies for commercial purposes. |
| Social Media Copywriter | Writes posts on social media platforms and engages with consumers. |
| Public Relations Copywriter | Writers create press releases and statements that showcase a brand in a good light. |
| Technical Copywriter | Writes content that provides in-depth information. They take the form of user guides, e-books, and detailed blogs. |
| Direct Response Copywriter | Copy that triggers consumers to take action. Calls to action (CTAs) that push for sales and sign-ups. |
Marketing Agency Experts With A Wealth of Experience
How do you write content that your readers will love? What keywords do you use? How do you package your copy to boost customer engagement?
A copywriting agency can help you with this.
Since they work with many brands, established copywriting agencies accumulate vast experience writing great content across different fields. Thanks to the prowess of its writers, you can expect unique and high-quality copies written with your consumers in mind.
Examples of skills marketing agency copywriters possess include:
Refined writing
Impeccable research skills
Originality
Empathy
Outsourced copywriters know target audiences, and they know what makes them tick. To help you reach a vast consumer base, they'll use words with clarity that your customers can understand.
Scalability at its Peak
A copywriting agency operates worldwide and is home to copywriters from all walks of life. The writers have different, but unique, writing capabilities, which diversifies your options.
If you're looking for a professional to write informative product descriptions that sell, a copywriting agency will have a line-up of creative content experts. Additionally, if you want copy written for your online marketing campaign, you'll rarely miss the perfect copywriter for the task.
As it handles a load of copywriting gigs, a copywriting marketing agency will find a writer fit for your brand. They can adapt well to a myriad of content, allowing your brand to scale up and down as needed.
Not so fast…
Literally!
Copywriting agencies are not as likely to deliver copy as fast as in-house teams. Ideally, the turnaround time for a professional freelance copywriter is five days, depending on the complexity of the article.
Agencies will take a little longer as they want your copy to be as perfect as it can be, first time around.
There are always exceptions. For an urgent copy, you can expect the copywriter to deliver within 24 hours.
Which Copywriting Solution is Ideal for Your Company?
Hiring a copywriting agency is the better option as it opens you up to a pool of talented professionals who deliver well-researched copies. It also eliminates the unnecessary costs of employing permanent copywriters.
Visit Small Revolution to learn more about the copywriting industry.