You've been looking for clients morning, noon, and night. Finally, you get a bite.
A client just reached out. You're scheduled for an initial interview, and you intend to knock their socks off.
Well, congratulations on reaching such a significant milestone in your copywriting journey. Next up, you need a concrete plan to help you seal this upcoming deal.
Preparing for some common interview questions—and how best to answer them—can make such a difference. When you know what to expect, you can be more confident in the interview room.
But don't get too ahead of yourself. Knowing all the answers can easily make the conversation one-sided, making it hard for your interviewer to get a word in.
Remember, this interview is all about you as a prospect, their needs, and their expectations. Can you hear them out and properly communicate their brand in your writing?
Don't be mechanical with your answers. Let the natural ping-pong of conversation happen. And prepare to listen more than talk.
Here are some common questions that are likely to come up during your interview.
1: What Kind of Copy Do You Write?
Every company has different copywriting needs. They want to know if you're well versed with the different types of copy and what you specialize in. Do you, for example, write:
Website copy
Homepage copy
Sales pages
About page copy
Landing page copy
Email copy
Social media ads
Product descriptions
Knowing this will help them decide if you are the expert they want to bring on board, depending on their current project.
How You Can Make Your Answer Stand Out
You'll get an idea of what type of copy the client wants from their job advertisement. The client wants to hear how you'll make their work easier and to know if you're familiar with the kind of copy they want. This is your chance to impress them.
If, for example, they need you to write a sales page for a product they're launching, suggest how a series of sales emails or social media ad campaigns can build hype about the product.
Give them a list of priorities—do they build the sales page first or prioritize the email series?
This shows that you are professional, that you know what to do in each stage of the sales funnel, and that you genuinely care about their success.
2: What Is Your Turnaround Time?
Another variation of this question is, "how long does it take you to complete a project?"
This question can also be the basis upon which the client determines your pay rate.
They want to know how much work you'll put in and how much time you'll be spending on their project.
It's good to agree on a timeline with your client before starting any working relationship.
For one, some clients may not be familiar with the amount of work and thought that go into each copy project, and not give you enough time to finish.
How to Estimate Turnaround Time Correctly
Each client is unique and has their own distinct voice and audience. So how much time will you require to do proper research and develop the compelling copy they're looking for?
Gently educate your client about why you may need more time than they expected. Try to take them through the process of crafting the mind-blowing copy they're looking for.
How much time have you taken to do similar projects in the past?
If you have a time frame with which you are confident, add more time to it. Delivering a project earlier than expected will help your client stay on schedule and make them trust you more.
3: What Makes Good Copy?
The client wants to know what you prioritize in your copywriting. What elements of excellent copy do you pay attention to? What is unique about the copy you write that will grab the reader's attention?
This is the perfect opportunity to show off how you craft copy that will skyrocket the client's sales.
Telling the interviewer that you use testimonials in your writing is great. But name-dropping studies that support your claims is golden.
To impress, say:
You know, 72% of customers say that positive reviews and testimonials increase their trust in a brand. That's why I strive to include one or two testimonials in all of the copy I write.

bigcommerce.com
The table below delves deeper into some of the qualities of great copy and how it differs from ordinary copy.
| | |
| --- | --- |
| Great Copy | Ordinary Copy |
| Unique content | Unoriginal recycled content |
| Actionable content with relevant, specific ideas | Broad, swiping ideas that are hard to follow or do |
| Short, concise sentences | Long, hard to read sentences |
| One idea one paragraph | Blocks of text with combined ideas |
| Specific visual aids, graphs, tables, and lists | One or two stock images |
| Correctly sourced and referenced foreign ideas | Uncredited foreign content |
| Plain language writing filled with simplified jargon or none at all | Full of jargon and hyperbole |
4: What Is Your Copywriting Process?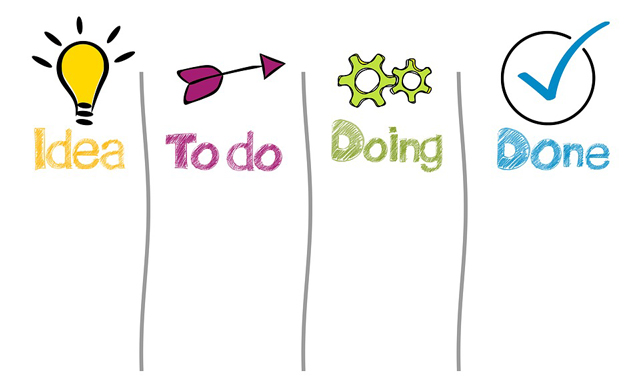 There are many building blocks of excellent copy. A sound logic strategy is what will pull these elements together so that they flow smoothly enough to become one.
The client wants to know about your consistency and spontaneity with this question. Remember, excellent writing has both—the crispy sharp cuts of a staccato rhythm mixed with the smooth flow of the legato sort.
There are five general copywriting steps writers use to craft their copy. Embellish these steps with a personal touch to stand out during your interview.
Prepare: During this stage, you need to understand your target audience, how they speak, and the words they use to describe the service or product.

Gather expert opinions, links to authority sites, Q&A from clients, and other information that will make your copy authoritative.
Organize: It's time to decide what information will go where.
Write: Write without editing to ensure you get all your ideas out before going back to refine them. Here are incredible copywriting tips that will add flair to your craft.
Edit: Cut out redundancy, unnecessary words, vague phrases. Watch out for grammatical and spelling errors.
Review: Get a fresh pair of eyes to look at your copy or set it aside to review later. You might catch clarity issues or grammatical and spelling errors.
At Small Revolution, we have an incredible SEO Copywriting Course that will walk you through all the nuances of crafting excellent copy.
The course is jam-packed with real-life examples of ordinary copy being transformed into scroll-stopping, attention-grabbing content.
It is a total package of everything content writing, complete with tools, techniques, and teachings necessary to mastering SEO copywriting.
I've really grown as a commercial writer because of this course and the guidance I've received … now my work is appreciated

Ivan, Professional Copywriter
5: How Do You Incorporate Feedback Into Your Work?
Another variation of this question is: Have you worked with editors before?
The interviewer wants to know if you have experience working feedback and constructive criticism into your work.
The ability to stay level-headed when receiving criticism is essential, especially when working on content as a team. It shows that you understand it's all about making the content better and not a personal attack on you as a writer.
Here's how you can handle feedback positively:
Thank the person giving the feedback
Take action from the feedback
Ask for feedback in future work
Invite others to give you feedback on shared projects
6: What Are Some of the Copywriting Tools You're Familiar With?
Copywriting tools keep your work presentable, free from errors, and keep your message clear.
The employer wants to know that you care enough about your content to optimize it to the highest standard.
Tools like Copyscape are great to ensure your content is 100% original.
The Hemingway Editor checks for clarity issues within your content. It will highlight hard-to-read sentences, passive voice, and complex words with simpler alternatives.
ProWritingAid and Grammarly will also highlight and offer suggestions for unclear sentences. These tools will also correct spelling and grammar errors, which can cost millions in lost sales online.
Ask the Right Questions
Interviewing is all about selling yourself to the employer. They will pick the candidate who brings the most to the table.
Suffice to say, you need to show them that you're a passionate writer who genuinely cares about their success.
And the best way to show this is by asking the right questions and listening to your interviewer's responses.
Ask questions like:
What is your mission, and why did you decide to start this company?
This will give you an idea of the general atmosphere of the company. If you resonate with what they are saying, express that feeling to let them know you're connecting.
Who is your ideal customer?
This information can come in handy later on when you're crafting copy. If they don't have a customer avatar yet, let them know it's something you can help them build.
Finally, remember to keep the conversation as natural as possible. You don't want to come across as if you're grilling them for information.
Share on Facebook: