The aim of this guide is to help store owners extract keywords that will be suitable for their blog posts and to help them write the most effective titles for their posts.
In the previous guide on How To Choose Valuable Keywords For Your Store we talked about matching your pages with keywords that you researched. Among those keywords you will find 3, 4 or more words phrases that will be suitable for your content topics.
It is important to track the effect of every intended keyword and blog post.
Using tools like Google Analytics will help you understand how users read your articles and are they becoming your customers afterwards. You can then adjust your strategy according to that data.
You should always keep in mind that online landscape is always changing so try to revisit your keyword list every few months. There is a big chance you won't miss any good keywords that way.
Keep in mind that keywords are not the same as titles. You should have keywords in your titles but keywords won't be the whole title. Keyword itself just isn't appealing enough to get you readers.
Step 1: Find Long-Tail Keywords From Already Collected List Of Keywords
If you followed the instructions from the How To Choose Valuable Keywords For Your Store guide, you should already have a good list of keywords in your spreadsheet. If you still haven't, please go back and do it.
Now take you list and filter our all keyword phrases with less than 3 words. Those are too short to try and rank for them. Also, they are not specific enough to write specialized content around it.

Longer keyword phrases will logically have lower volume associated with them. There will also be less search results for those keywords. That means that you can rank highly if you create a good content around it.
Ideally your every chosen keyword will represent one or more products in your store.
Step 2: Use Tools Like Buzzsumo To See What Else Is Popular At The Moment
There are tools that can help you see what else is popular at the moment. Deciding factors are metrics like the number of shares or the number of video views. If you can quickly create a content around something that is trending at the moment and is relevant to your business, you can get a lot of traffic very fast.
Go to Buzzsumo and use some more general keywords from your starting list. You will get a list of content related to your keywords along with the number of shares on the most important social networks today.
Find interesting articles and copy their headlines in your spreadsheet. If you sign up for Buzzsumo you can even export the whole list.
You can check out other tools that do similar thing like Google Trends, YouTube Trends Dashboard and Trends Map.
Step 3: Save To Your Spreadsheet And Organize It As You Like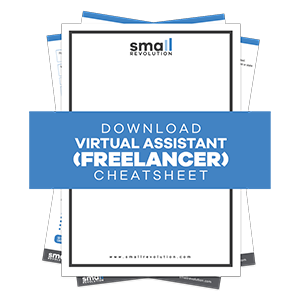 Figure out a title for a blog post for every long tail keyword you extracted
Title is arguably the most important thing for a blog post. It is the first thing that person sees and it is the deciding factor of whether to continue reading your content. This is why it is important to invest some effort into it.
Again, title is not the same as the keyword. Your headline is much more complicated because it has a lot more elements.
It has to clearly communicate what readers will gain by investing their time into reading your article. Writing headline first sometimes makes writing easier because it gives you a promise to fulfill.
Try to mention your keywords as close to the beginning of the title as you can.
Marketer researched what a good title needs to contain and they have an agreement on its elements. They agree that all successful article titles have the following elements:
They need to be useful. Your blog post will only be successful it gives value to the reader. Otherwise, potential readers just won't decide to invest their time. Think about it as exchanging value for their time and a chance to convert them.
Title must be ultra-specific. This means that it must accurately represent what is going to be talked about in the blog post. Readers get motivated to read by your title and if the content representation is poor there, they won't find what they've been motivated to read about and therefore be disappointed. You will not convert that reader, maybe never.
Your title must communicate a unique content. It's always better if your potential readers think that your content is unique and/or sensational. Your title therefore must be compelling and remarkable.
Creating the sense of urgency is also very important. If they just pin your article to their "read later" list, it might not be enough for them to actually read it. They will forget or just decide to do something else. Try giving them a sense of urgency so they thing they will miss something if they don't read it now or they will gain something for reading right away.
There are templates which you can use to write your titles. Try searching for title templates. It makes your title writing much easier. Here are two examples:
You Don't Have to Be [something challenging] to be [desired result]
Now You Can Have [something desirable] [great circumstance]
Step 4: Revisit Lists For Even Longer Phrases When You Exhaust Current List
Keyword research and blogging are constant actions in your ecommerce store activities. You will exhaust your list of keywords for blogging and you will have to find phrases with even less pages associated with them.
You can repeat this process as much as you like or need. It is very important to keep your content creating strategy going because Google values it very highly. Give good content often and you will be rewarded.
Don't forget to track your efforts with web analytics tracking tools like Google Analytics or Crazy Egg.
Learn From Others
Here's a list of gathered long-tail keywords and blog titles For Gazebos Australia and Paperistas that contains these long-tail keywords. Check out how they are organized with valuable contents.
Paperistas
Gazebos Australia

Final Checklist
To give you a short summary of everything we explained in this guide, here is a short checklist to put everything in perspective:
Find long-tail keywords from already collected list of keywords
Use tools like Buzzsumo to see what else is popular at the moment
Figure out a title for a blog post for every long tail keyword you extracted
Revisit lists for even longer phrases when you exhaust current list
You need this how-to guide to understand the importance of a good title, how to write a good one and how to choose keywords which you will base your content strategy on.
Photo by Startup Stock Photos