Still wondering which are the best online jobs for Filipinos who want to work from home? Stop now!
Because there are plenty of home-based online jobs that you, as a Filipino, can do so you can enjoy the perks of working online.
Sounds far-fetched? No, not at all.
In fact, we've outlined the best online jobs so you can choose one and get started.
Keep reading to discover!
1. Freelance Writing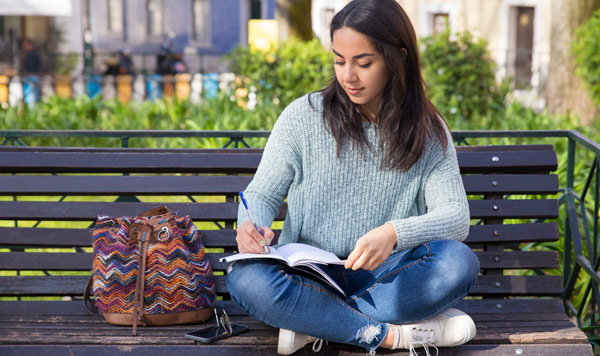 The truth is you can make money in the Philippines as a freelance writer. And it's not a fad.
In fact, you can earn the following as a Filipino freelance writer:
Beginner $3-$6
Experienced $ 7-$20
Expert $21-$45
That means you can take home an average annual salary of $9360 – $68640.
Impressive, right? Where are we getting these pay rates from?
Now that you know how much you can earn doing freelance writing, it's also good for you to understand what freelance writing entails.
But first…
What Is Freelance Writing?
Simply stated, Freelance Writing is any sort of writing an assignment that you do for pay, outside of a staff position.
Now, when you work as a freelance writer, you are not an employee per se.
Why?
Because you won't be entitled to corporate niceties such as sick leave, paid vacation or holidays, employee discount programs, etc.
Instead, you'll be working from a remote location of your choice, using your own tools. And you get to set your own working hours.
Fair enough, but what type of writing you can do? Keep reading and you'll find out next.
Common Types of Freelance Writing
As a freelance writer, you can write just about anything that you can think of. And that 'anything' includes:
Article writer
B2B writing
Book writing
Business plan writing
Copywriting
Curriculum creator
Legal writing
Long-form articles
News writer
Newsletter writer
Press release writing
Resume writing
Scriptwriting
Social media writing
Speechwriting
The list is endless. Thus, it's safe to say there's variety in the world of freelance writing to suit your taste.
Start by narrowing down your focus to what interests you and then find the ideal clients in that niche.
But hang on a minute…
Is freelance writing for you?
Chances are you're wondering if you do make the cut for a freelance writing career path.
To find out, start by asking yourself these questions:
Can you construct paragraphs that are interesting and don't have grammatical errors?
Do you simply love writing?
Have you been told by third parties that you're a great writer?
Have you enjoyed writing since childhood?
Have you ever made any money writing?
Have you ever won a writing award?
Have you had excellent composition and literature skills since high school?
If you answered yes to any of these questions, then you have what it takes to get started. But you know what else? It's your passion that will help you go far as a freelance writer.
Excited to get started? Read on!
How to get started with freelance writing?
1. Polish Your Writing Skills
Small Revolution offers an excellent Copywriting course that will make you a highly sought after online copywriter. Also places like Udemy, Alison, Coursera and edX offer training for writers.
Use such platforms to sharpen and polish your writing skills. Don't be average. Be the best!
2. Sign up to a Freelancing Website
There is a heap of freelancing websites today. But, some are full of scams or competition is so fierce that you may end up throwing in the towel.
Luckily we've compiled a comprehensive resource of legitimate job marketplaces that are actually better than Upwork. Check it out.
Some of the websites worth kicking off your job search include:
3. Get Active on Social Media
LinkedIn, Facebook, and Twitter are great places to get started with as you pursue freelance writing work.
What to do:
Be sure to avoid these social media mistakes while at it
Connect with potential clients
Keep posting industry-relevant and useful stuff that will portray you as an industry expert
Optimize your profiles so as to attract the ideal clients
When you get a mention on any huge publication, share it in your social circles
4. Do Cold Pitching
Take charge of your writing by approaching your potential clients and brands directly. And express exactly what you can do for them.
Approaching these companies that have not stated that they need writers but you believe they'll need your services and can afford it is termed as cold pitching.
Another approach worth trying is warm pitching whereby you approach companies that have stated that they need writers.
These approaches are a lot harder setting up but you can rest assured that you'll reap excellent rewards once you start getting clients via cold and warm pitching.
5. Do Blogging
Blogging is a sure-fire way to boost your brand and showcase your expertise to potential clients.
Once you show a client your blog, they will get a feel of the work you can deliver and as a result have confidence in you – that you can meticulously handle their projects.
You may also opt to monetize your blog, which is a win-win.
Here are the easy steps to starting your own blog:
Register your domain name
Install WordPress or any other CRM
Write well researched high-quality blog posts that engage your target audience
Spread the word using social media marketing, search engine optimization, email marketing, outreach, among other methods.
2. Online Tutor
Do you want help people make a positive change in their lives?
If your answer is 'yes', then have you thought about working as a tutor? You'd mainly help students with their homework, help them prepare for their exams, or teach them your curriculum in subjects that you enjoy.
Just for the record, there's a slight difference between online tutoring and online teaching.
Let's clear up any misunderstandings:
As an online tutor, you'll offer additional help to your student in a particular subject rather than teaching
Qualifications for online tutoring are far less extensive
Most online tutoring jobs are often part-time
While tutoring online you'll typically use synchronous face-to-face teaching
Now that it's clear what online tutoring entails, let's take a look at the requirements.
What are the Requirements to be a Tutor?
The basic minimum requirement for an online tutor is a high school diploma. It is not a must to have a degree for starters but, you need to have a way with kids.
How to Quickly Get Started as an Online Tutor
Decide on the age or grade level you want to tutor
Choose the subjects that you want to tutor
Understand your student's curriculum
Solidify your teaching methods with creative, fun and engaging lessons
Listen and attend to your student's specific needs
Where possible, get a tutoring certification
How Much Do You Expect to Make as a Tutor?
You can expect to make about $12 an hour.
But, depending on your experience and the subjects that you choose, you can end up earning $25 -$30 per hour.
Useful resources to help you get started
3. Data Entry Worker
Data entry, also known as keylogging isn't a new field.
Remote data entry work is popular and readily available because more companies are now outsourcing clerical work. However, competition for these data entry jobs can be fierce.
But we're getting way ahead of ourselves. Let's first define data entry, shall we?
What Is Data Entry?
Data entry is a broad term. But basically, it means that you'll be inputting data into a computer system in the form of numbers, symbols, or letters.
You will translate information from documents and files among other formats. Here's a list of some of the tasks you can expect to do as data entry worker:
Check information for accuracy
Delete and modify incorrect data
Organize data
Update data
Upload data
Qualifications for Data Entry Work
Just for the record, it is easy to train and get into data entry.
All you need to qualify for a majority of the data entry jobs include:
Ability to read and write in English
Good typing skills
High school diploma
As easy as it may sound, you need to be aware of online scams.
Therefore, perform your due diligence before applying for any data entry job online.
How Much Can You Expect to Earn as a Data Entry Worker
Data entry work calls for payment in the following formats:
Per piece
Per keystroke
Per word
Hourly Wage
And it all depends on the client you are working for.
According to PayScale, the average data entry worker salary is PHP 146,678 per year.
4. Transcriptionist
You can work from home as a transcriptionist: an exciting and fulfilling career.
But, you need to have excellent attention to detail skills and a strong work ethic for you to be a successful transcriptionist.
What Is a Transcriptionist?
A transcriptionist is a professional who listens to recorded or live audio files and types down what he hears into text format.
There are several types of transcription services.
For example:
Do You Qualify for Transcription Work?
How do you know if transcription is for you? A troubling thought, isn't it?
To begin with, ask yourself these questions:
Are you able to produce high-quality work?
Are you able to work quickly and efficiently to meet deadlines?
Are you keen on accuracy?
Can you work discreetly and keep matters confidential?
If you answered yes to these questions, then transcription work is for you.
Also, make sure that you polish the following skills which you need to become a successful transcriptionist:
Attentive listening
Comprehensive understanding of grammar and spelling intricacies
Knowledge of punctuation
Patience
Responsibility
The ability to think critically
Typing speed
How Much Money Can You Make as a Transcriptionist?
According to PayScale, the average pay for a medical transcriptionist is PHP 180,407 per year.
Where to Find Transcription Jobs as a Beginner
5. Graphic Designer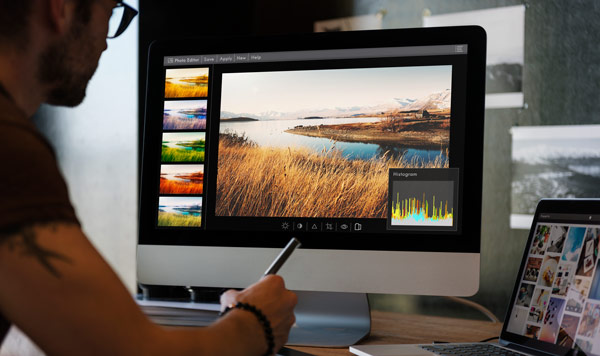 So what's your role as a graphic designer? Allow us to explain:
As a graphic designer, you will combine art and technology to create visual concepts using computer software or just your hand.
These visuals are aimed at communicating ideas that inspire, inform, and captivate consumers.
You'll be developing the overall layout and production design on applications such as:
Advertisements
Brochures
Business cards
Corporate reports
Logo design
Magazines
Website designing
What Skills do you Need to be a Graphic Designer?
Despite you being a creative individual, there are essential skills you need to be an above average graphic designer.
We're talking about:
Creativity
How else can you come up with new ideas and designs if not by tapping into your creative resources?
But that doesn't mean that you need artistic skills.
Rather a general understanding of basic artistic elements to enable you to translate them into the computer.
Typography
Typography can make or break your design.
Seriously, you wouldn't want to end up being the graphic designer using Comic Sans or Papyrus. (These fonts have their fair share of running jokes on the internet).
Did you know that there's more to a letter beyond the fun names and interesting scripts?
That's why as a graphic designer, why you'll need to be familiar with terms such as:
You'll need to know how to find the right font and even create your own – a recipe guaranteed to make you a successful designer.
Software
You need to be familiar with industry standard graphic design software for you to land a promising job in the design industry.
That includes:
Adobe
Illustrator
InDesign
Photoshop, etc.
Web Design
Web design knowledge will be an added advantage to your graphic design skills. Therefore, strive to learn HTML, CSS, and other web design skills to boost your portfolio and land you a lucrative graphic design job.
Communication
You have to be able to coherently converse with a client, using the right terminology and be patient enough to understand exactly what a client expects from you regarding a particular design.
How Much Does a Graphic Designer Get Per Year?
According to PayScale, the average pay for a graphic designer is PHP 218,652.
Typical Employers of Graphic Designers
Advertising agencies
Book, magazine and newspaper publishers
Brand agencies
In-house graphic design services of major national and international organisations and companies
Large print houses
Multimedia companies including the games industry and web development
Signage companies
Television and broadcasting companies
The packaging industry
6. Website Testing
Now more than ever, website owners are keen to know whether their websites are functional, usable, and of good design.
And that's where you as a website tester comes in.
Generally, you'll visit a website, take a look around the website pages, and then give your audible feedback and opinion on the design and usability of the website.
Then, you'd write a short review on the same topic. It's that simple.
Tools required to get started:
Internet Connection
IOS or Android for mobile tests
Laptop
Mic
Webcam
You also need to be a good communicator; with an ability to speak and write clearly.
Interested in checking out the user testing websites that actually pay?
Keep reading to find out more about:
Let's Wrap Up
There's no excuse as to why you can't find a work from home job as a Filipino.
We have shown you how easy it is to get started. You have the choice to be a:
Data entry worker
Freelance writer
Graphic designer
Online tutor
Transcriptionist
Website tester
Pick your favorite, go out there, and just do it!
Be the example to prove to your friends and family that indeed there are best online jobs for Filipinos who want to work from home. Go for it.