We want our students to know that we are always there for them and that we highly appreciate their opinions. So, we decided to directly ask for their experiences learning from our courses.
All student responses received via our Lesson feedback form are optional and anonymous. That is how we wanted to ensure their feedback is honest.
Want to take a peek at what gets our students engaged in the lessons? Want to know what they find challenging or what keeps them motivated? Want to see what they would like to change and much more?
Take a moment to check whether we met their expectations before you become one of our happy graduates.
Below are some of their valuable reflections indicating how they feel about a variety of our lessons.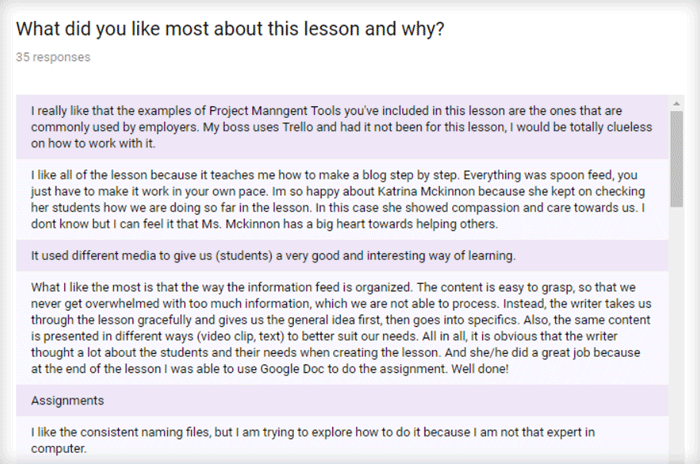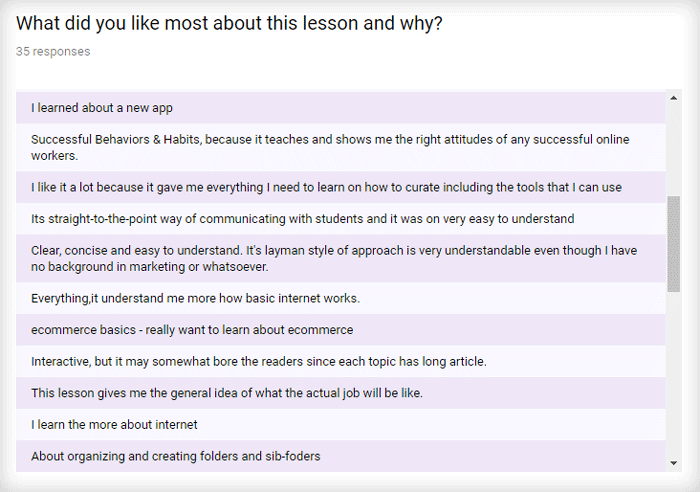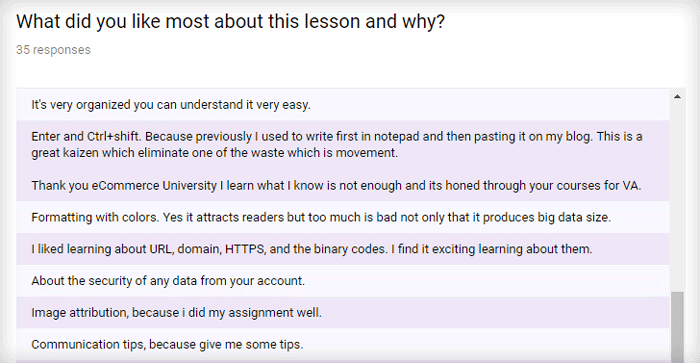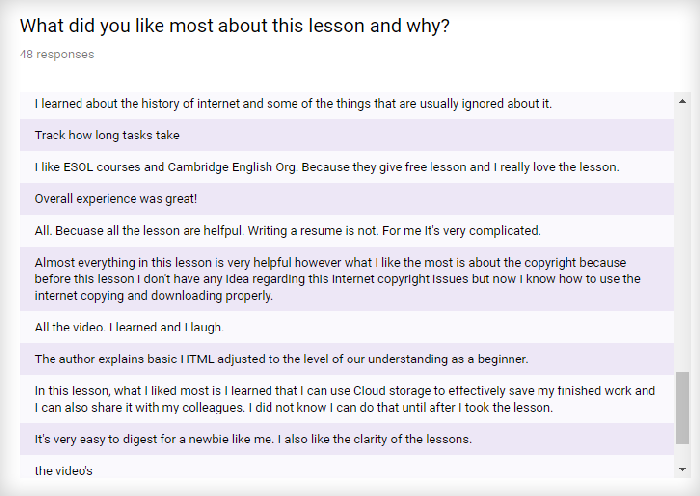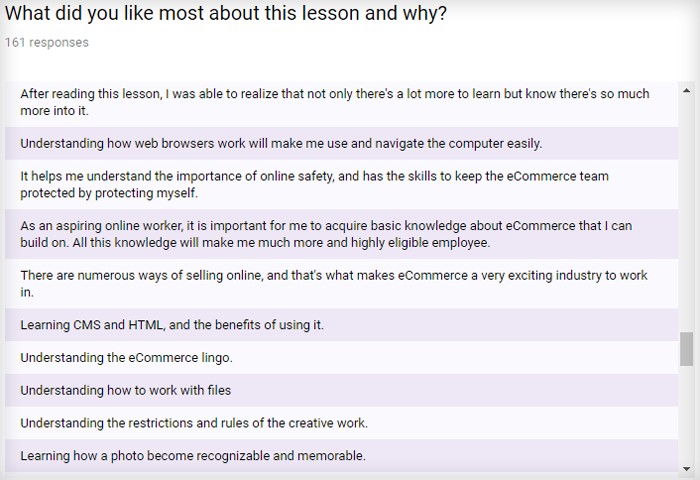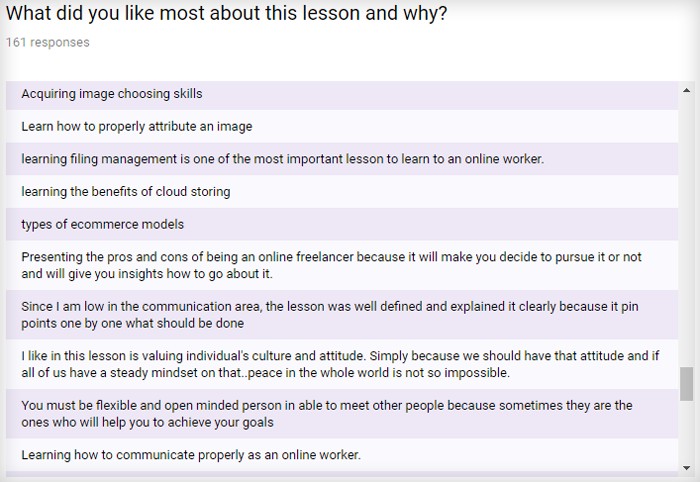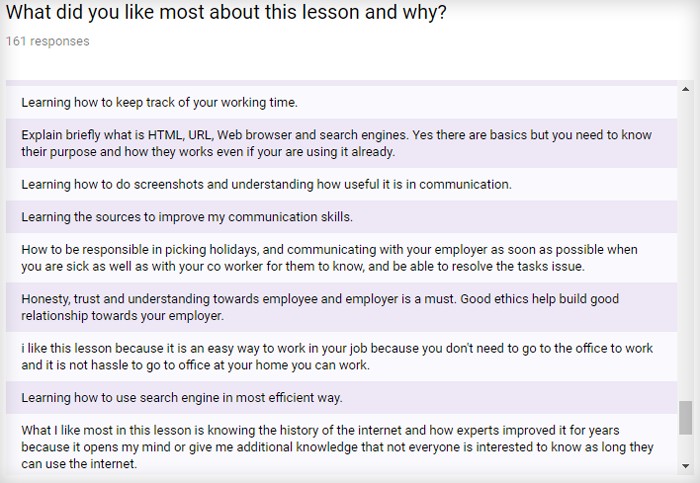 Student recommended changes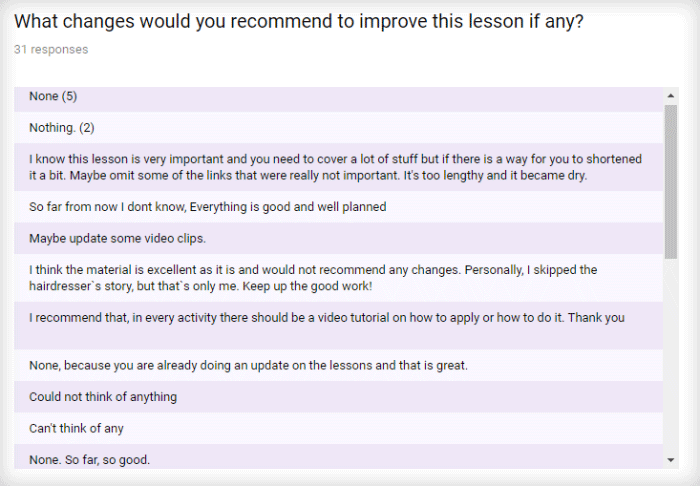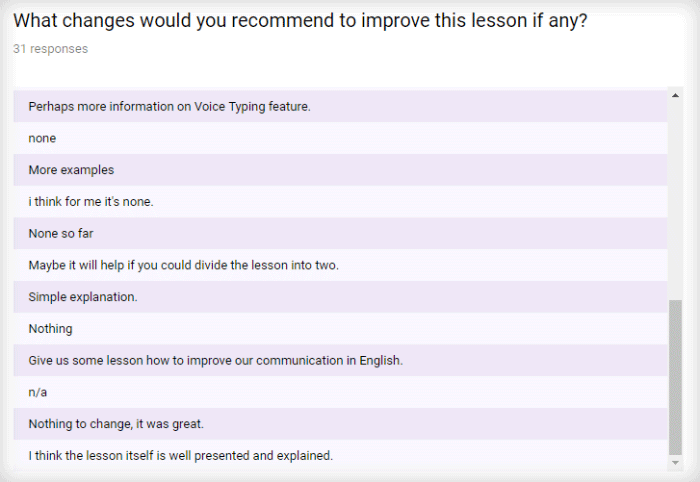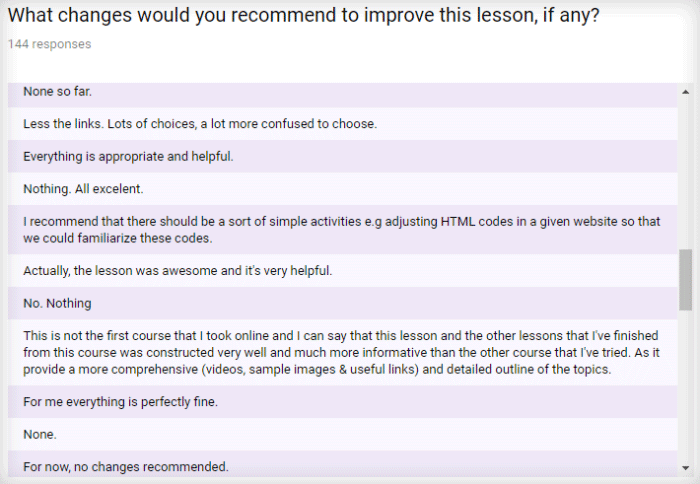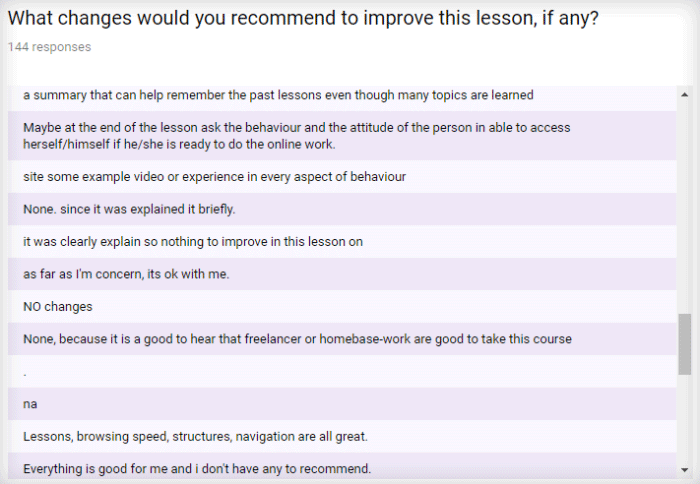 Student questions and constructive comments