When we venture into creating an eCommerce website or an online store, there are several factors that we must consider and keep in mind.
Potential customers do not have the ability to touch, smell or taste the products they are interested in, so we need to provide relevant details and product photos as these are the keys to draw the potential customer to buy from us.
The first and most important thing to keep in mind is that we need to provide the most attractive and high-quality photos of our products.
In order to achieve this, we can make use of photo editing applications available on the Internet that has helpful features to make our product photos attractive to potential customers.
Here is a list of 15 Photo Editing Apps that you can use to edit and enhance your photos for your eCommerce Stores.
1. Pic Collage
Create amazing collages of your photos with stickers, text and frames using Pic Collage. You can share it to Pic Collage, Facebook, Twitter, Instagram and also email! With Pic Collage you can combine your photos and awesome stickers, fun fonts, and share these to your social network.
With over 45 million users you can't be wrong with Pic Collage. Pic Collage was featured as one of the Best Apps of 2013.
"Whether you're 6 or 106, you'll find the free Pic Collage app an excellent way to dress up your photo collection and share your handiwork." – USA Today
"You can impress your mother, brag to your co-workers, and make your vacation look even better than it really was, all before you pack your suitcase to return home … It could be the fastest way you'll ever find to organize a batch of photos … Also makes gorgeous emails and can turn your image into a real postcard." – LA Times and Newsday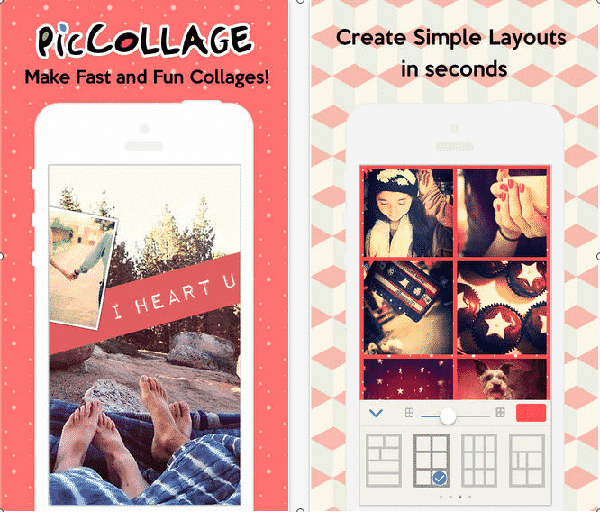 By: Cardinal Blue Software Price: Free Get it here: Google Play Store and Apple iTunes Store
Tutorial: Learn how to use Pic Collage
2. Photo Editor by Aviary
With Aviary's Photo Editor, you can quickly and easily edit your photos on the go with no fuss. There are a lot of touch-up tools to create amazing pictures.
Its features include one-tap auto enhance, Illuminate and Color Fix over 100 free and purchasable filters, selectively remove and replace color with Splash and a Focus option.
One of the New York Times' "Best Apps for iOS 7"
"50 Must-Have iPad App for 2013" – TIME Magazine
"A solid, simple camera editing app." -USA Today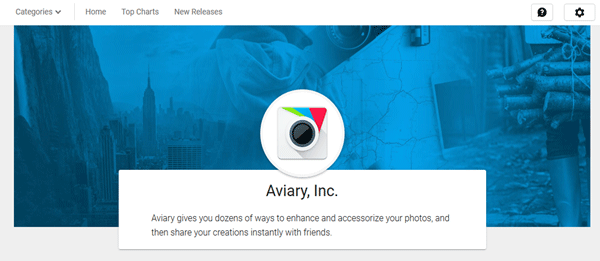 By: Aviary Price: Free Get it here: Google Play Store
Tutorial: Learn how to use Photo Editor by Aviary
3. Pic Stitch
Pic Stitch is a powerful editor with creative collage templates so you can make your photo's simply amazing. It has up to 232 different layouts and 15 different photo aspect ratios, amazing filters and high-resolution export. It also has an easy to use UI.
"This is an amazing pretty cool application suitable for all" – Tin-tin 2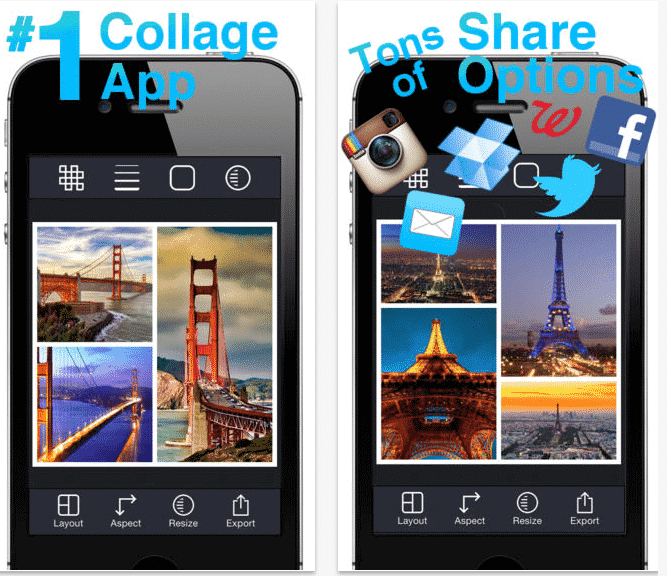 By: Big Blue Clip, LLC Price: Free Get it here: Google Play Store and Apple iTunes Store
Tutorial: Learn how to use Pic Stitch
4. Adobe Photoshop Express
Photoshop Express offers photo magic at your finger tips. Aside from the basic editing skills, you can choose from more than 20 eye-catching effects and add a distinctive personal touch to your photos with 15 borders and frames. It also has a new image rendering engine improves performance and enables handling of large file sizes like panoramic photos.
"Essentially excellent. Now working without any problem also in ART runtime. For non-developers also. Thanks a lot !" – Miran Rijavec
"Wonderful:) This app is wonderful. There are loads of filters, it works good on my phone, and I just love it lol!! Xo" – Doll House
By: Adobe Price: Free Get it here: Google Play Store and Apple iTunes Store
Tutorial: Learn how to use Adobe Photoshop Express
5. PuddingCamera
You can now take professional photos with your smartphones using Pudding Camera. It enables anyone to produce gorgeous photography with DSLR quality. It is loaded with 9 quality and 8 beautiful films with various aspect ratios, Multi-frame shots, Fish-eye and toy camera effects.
It's the best seller and best ever app for years and won 1st place in 18 Global App Stores in Photo & Video Free Apps. That's probably why Girls' Generation, Super Junior, B2st, KARA & K-POP Stars just love it.
"I love pudding camera that's one of my favorite. It's amazing and I like the features. Also, I have introduced it to many of my friends and family members they all are using it and they like it too. All of the modes and choices which are available is awesome in this camera. Keep it up. =)" – Maryam Ryma
"I just learned about lomography and decided to look for an app because I can't find a place that sells a lomo fi camera and Lo and beholds pudding has an amazing app. I am literally so happy with the app. I'm still testing out the features and I love what I see this far." – Ayosubzero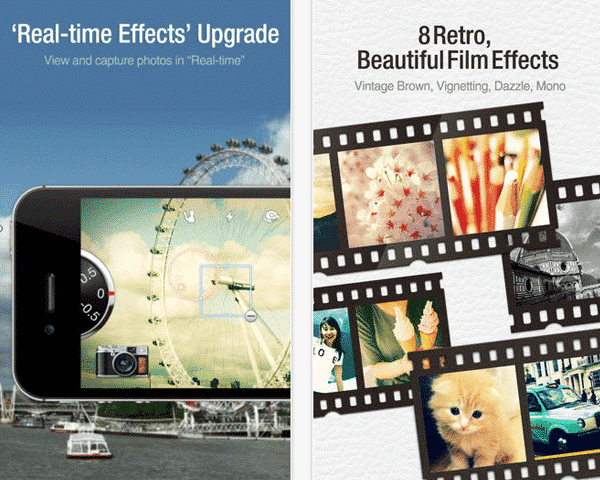 By: KTH Price: Free Get it here: Google Play Store and Apple iTunes Store
6. Magic Hour Lite
Magic Hour Lite is an app that creates stunningly beautiful photos out of your plain photos. It has a focus and exposure function that you can use with a simple touch. It will surely make your photo editing easy and fun. It was featured as the "App of The Week" on the Japan App Store and as a "New and Noteworthy", "What's Hot", "Staff Favorites" on the US, Canada, Japan, Italia, Deutschland, China App Store and so on.
"Magic Hour is a photo app for people who love the filter effects you get from apps like Instagram and Hipstamatic." – Cult of Mac
"The app's Free Filter Market and the possibility to create your own filters are what makes this app a must for every iPhone photography enthusiast. Magic Hour earns my first 5 star rating. " – AppAddict.net
"Magic Hour is anything but another lame photo effect app. It offers a robust and flexible set of photo editing tools that allow you to create and share your own filters. The amazing Filter Market is hands down one of my favorite features of any photography app." – webreweries.com
By Kiwiple Price: Free Get it here: Google Play Store and Apple iTunes Store
Tutorial: Learn how to use Magic Lite
7. Pho.To Lab
Pho.to Lab is a playful photo editor that contains almost 500 awesome photo-realistic effects with a neat interface that you will love. It includes fun photo montages, beautiful frames, e-card templates and creative collages. With text style designed particularly for each template.
"This app is so versatile. Just when I thought there was not an app that gives you enough options, I was floored by Pho.to. It's lots of fun for myself and my whole family." -Lisa Ravel
"Amazing app! I don't like to write reviews for apps very often, but this one deserves it. It's one of the BEST photo editing apps I've used yet. It's super easy, and it has amazing effects, and the coolest collages I've ever used. Totally worth downloading!" – App surfer =)
"Extremely awesome app I completely love this app, there isn't a photo on my phone I haven't used this app for. They have a gadget for everything." – Autum Flowers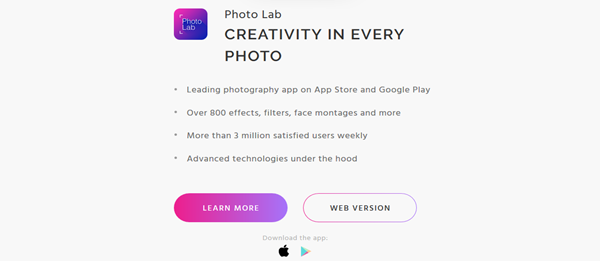 By: VicMan LLC Price: Free Get it here: Google Play Store and Apple iTunes Store
Tutorial: Learn how to use Pho.to Lab
8. Pixlr-O-Matic
You can create stunning shots and spectacular photos using Pixlr-o-matic. It's amazing how fun and easy you can add effects, overlay and style to your photo in just three simple steps. Features include mood adjustments, dramatic overlay and a randomizer option to let the app select effects, overlays and borders for you instantly.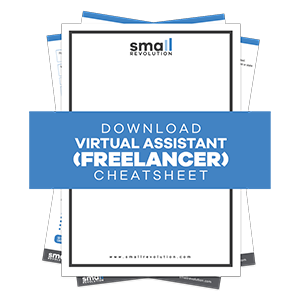 "BEST PICTURE EFFECT APP ON ANDROID I use this on pretty much every photo I take. I use another app to crop/fix them and then run them through this for the best effects. Theres so many options to download as well. I would like it even more if you could add multiple effects from the same category but I get round it by just saving and running it through again" – Louise Grills
"Really good! Finally a decent photo effects app, from subtle effects to wacky sparkles and light effects, its got quite a lot of combinations. I use this for instagram but its fun on its own really! I can't seem to select where I want to crop my pic, would be good to select like you do on IG." – Amanda Carroll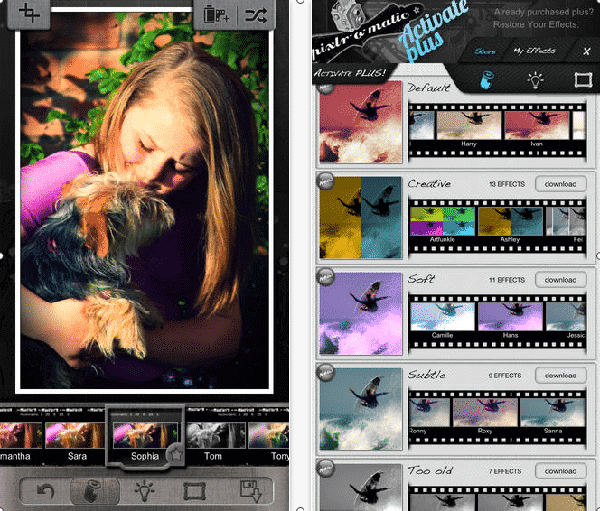 By Autodesk Inc. Price: Free Get it here: Google Play Store and Apple iTunes Store
Tutorial: Learn how to use Pixlr-O-Matic
9. Handy Photo
Handy Photo is best for creative photo editing. It was great for those with a strong passion for photo editing. This is a great tool for photo corrections and if you want to enhance them.
Features include global and local tone and color correction options, up to 36 MP image support, an advanced retouching technology for mobile platforms plus high-quality textures and frames.
"…new suite of powerful editing tools in one simple to use and handy app…" – iPhoneography
"Handy Photo is an absolute must buy that delivers an amazing photo editing package…" – AppleNApps
"For the features and performance delivered, the app is a must have for all iOS device users who enjoying photo editing." – ePHOTOzine
By ADVA Soft Price: $1.99 Get it here: Google Play Store and  Apple iTunes Store
Tutorial: Learn how to use Handy Photo
10. Cymera
Cymera is an easy to use mobile phone camera app which allows users to enhance their photos up a little with over 100 selfie filters. It also contains different lens options and basic photo editing features.
And because it is user-friendly you can easily upload your photos to your social media networks.
"I've been using it for years it's one of my favorite favorite all-time favoriteand I keep approving it in improving immigrant that much better but it's my all-time favorite go to photo editing app" – Chasity A
By SK Communications: Get the link here: Google Play Store and Apple iTunes Store
11. Photoshop Touch
This app lets you revamp your images with core Adobe® Photoshop® features in an app designed for tablets. You can apply professional effects to combined images and share them to social networking sites. It has Photoshop features designed for tablets such as layers, selection tools, adjustments, and filters to create mind-blowing images. You can also extract an image by scribbling with their Scribble Selection tool. With Refine Edge, you can use your fingertip to capture even hard-to-select image elements, like hair, with ease.
This app won the App Store Best of 2012 and App Store Hall of Fame award.
"Im a graphic designer and its great to have this tool that I can use on the go for small jobs." – Lashonda Prichard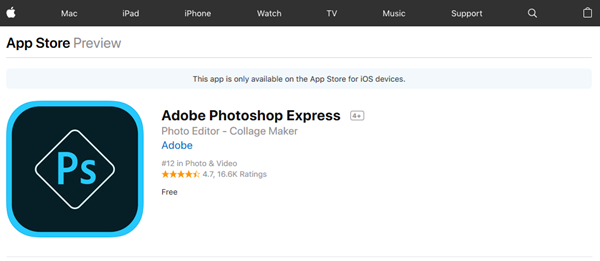 By Adobe Price: $9.99 Get it here: Google Play Store and Apple iTunes Store
Tutorial: Learn how to use Photoshop Touch
12. Camera360
Camera360 provides a comprehensive suite of professional yet fun mobile photography options. It also has a cloud platform that can help you manage, edit, store, and share your photos all in one place.
Camera360 is one of the best apps for 2013 as it has become the most popular mobile camera app there is. It won the Best Camera App Silver Medal – GIZMODO and the 100 Best Products of 2011 – PCWorld.
"Perfect. This app is amazing totally recommend it to anybody. Makes my pictures 100x better. If you install it I can promise you won't regret it!! 🙂 P-e-r-f-e-c-t:*<3" – Brittany Hurcomb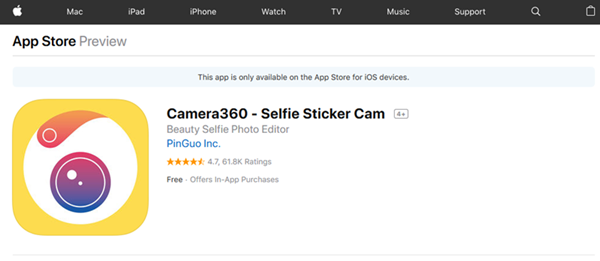 By PinGuo Inc. Price: Free Get it here: Google Play Store and Apple iTunes Store
Tutorial: Learn how to use Camera360
13. PhotoWonder
PhotoWonder is a cool and easy to use the app to make your photos remarkable. It has a huge number of new stickers and frames and a partial optimization. With this, you can select and beautify images easier than ever.
It has real-time effects to help take artistic photos. It has a large collection of cool effects to make the highest quality photos.
It won the Best App Award in the App Store and is among the top five in photo and video apps in the App Store in 20 countries and regions.
"My favorite photo editor so far… Great job to whoever created this app! Very easy to use, good end results on the photos, and the interface is user friendly too!" – Misselleunamme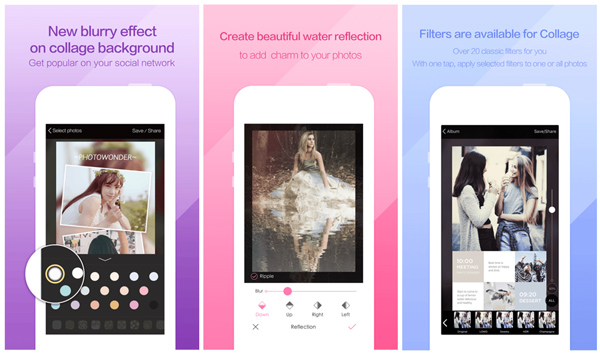 By Beijing Baidu Netcom Science & Technology Co.,Ltd Price: Free Get it here: Apple iTunes Store
14. Line Camera
Line Camera is a fast growing and now popular app that can bring out the natural charm in your photos. You can use simple commands to automatically edit your photos.
It has over 1000 stamps, including the popular LINE stamps and over 100 different kinds of frames and rich fonts are at your fingertips all for free.
It ranked no. 1 in the App Store's Photo & Video category in 45 countries, including Japan, Korea, Thailand, Hong Kong, Spain, Singapore, and the United Arab Emirates.
"I love this extension of LINE !!! It works so well and gives the cutest stamps! A lot for free too!! I use it for social networking and for business pictures of the restaurant :)" – Olivia Hoggatt
By Beijing Baidu Netcom Science & Technology Co.,Ltd Price: Free Get it here: Google Play Store and Apple iTunes Store
15. Instagram
Instagram is a very popular app that captures and shares the world's best photos. You can customize your photos and videos with one of several gorgeous and custom built filter effects.
It features video recording with breathtaking cinematic stabilization and interactions with friends through giving and receiving photo likes and comments.
Plus you've got to see new photos and videos from your closest friends and creative people from around the world every time you open the app.
"Excellent app Doesn't have much options which actually makes it much easier to use. A balanced app which makes editing much easier….only if it could take the full pics." – Priyam Agarwal
By: Instagram, Inc. Price: Free Google Play Store and Apple iTunes Store
Photo by Caio Resende